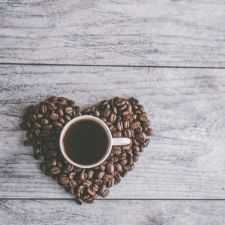 Coffee Room
Discuss anything here - everything that you wish to discuss with fellow engineers.
12796 Members
Join this group to post and comment.
Off-Campus Work-Integrated Learning Programmes
Hey People,

I am a 2+ SE in an IT major. Like many employers, even my employer facilitates an MS / MBA from some of the most reputed Institutions in the country.

Pls help me answer these questions :

Is it worth it (all the time and money spent) ? (or) Should one really go for it?
Is it accepted by other employers - because it is not a regular degree?
Does it hold any advantage / value in the long run ?
Or, should one quit and go for a regular degree?
Varun,
Couple of questions/points that popped up in my mind after reading your post:-
MS & MBA are totally different PG options and therefore, lead to different career paths. So, unless you focus on one, any further discussion will not be very fruitful.
Part Time or Full Time PG? At your current organization, do you have an option to opt for sabbatical? I'd never recommend a part-time PG course - simply because its useless.
Advantage - the word needs to be defined by you in your context. If you plan to stay in your current organization after doing a full-time MBA/MS, you might get an edge over the others; you'll have to find it out. Talking of part-time MBA/MS - it will just add to your knowledge; but definitely a no-no considering the time you'll be investing.
Quitting and going in for a full-time course might be a good option; but answer "why?" first. Since you are not sure about MS/MBA, you need to ask yourself the question "why"? For further discussions on this - go through following links: https://www.crazyengineers.com/forum...ucation/3057-great-mba-ms-m-tech-dilemma.html & https://www.crazyengineers.com/forum/ce-careers-jobs-higher-education/3762-mba-not-mba-question.html
I'll request CEan KGV to reply. He'll be able to help you better.
Hi Varun, welcome to this forum !!!!
I don't think one can give a clear and straight answer to this question but here are some points those should be looked while making this decision.

a) What area do you plan to make your career in ?
b) Does the certification/ degree offered belong to that area ?
c) Does your organisation ask you to sign a bond before you go for that course?

Most IMP
d) DOes that course really adds a value to your knowledge ?

What I would say here is "Don't go for it only for having a degree against your name".......

Please let us know if you need anything else related to this....
I am pretty clear that i want a Technical Career Path. Hence would opt for an MS.
And my organization's policy does not have an option for sabbatical.
Also I would like to rephrase my question - "Is Distance education worth enough while working?"
Please visit the following link :
About BITS Distance Learning Programmes
and let me know your thoughts about it.
I dont know if i should be posting the link here. Regret if its against the protocol.
Don't worry, its not against the protocol. We just don't like spammed ads 😀 .