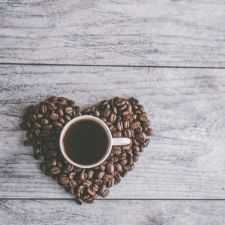 Coffee Room
Discuss anything here - everything that you wish to discuss with fellow engineers.
12831 Members
Join this group to post and comment.
NVIDIA NVISION 2008 : We are giving away free passes!
CEans!
CrazyEngineers is giving away
free passes
to CEans who want to attend :-
NVIDIA's

NVISION

2008
[
August 25 - 27, San Jose, CA
]
About NVISION 2008 in brief: -
Link to official NVISION Site: ->
https://www.nvision2008.com/
This first-of-its-kind mega-event takes you behind the scenes of the visual revolution
Featuring over 55 hours of jaw-dropping visual wonderment - from today's hottest games and movies, video, science, mobile and computer technologies - you will get to experience, touch and feel the latest visual technologies that will change your life. And let you see into the future.
You'll also get to meet the inventors and the celebrities who are leading the revolution!
Claim you free pass, NOW!
Here's how -

Send an email to admin [at] crazyengineers [dot] com mentioning your CrazyEngineers Login ID & your current location [Country]. Make sure you send your email from the email ID you've used to register on CrazyEngineers.
Tell us in in not more than 30 words why you like CrazyEngineers.
That's it! You'll receive your free access code within few hours.

[Update 1]

Important: CEans who are not from USA: Please be informed that we are NOT providing return-tickets to USA. If you plan to attend NVISION 2008, you must travel on your own!
[Update 2] We DO NOT provide

VISA Assistance / Travel Accommodation

to those who are willing to attend NVISION. The passes will just allow you to enter NVISION without having to pay the money.
[Update 3] The passes are limited in number & only 1 per person.
NOTE:
This offer is
exclusively for CEans
by NVIDIA Corporation, the organizers of NVISION.
What are you waiting for?
[Discuss this announcement here ->
https://www.crazyengineers.com/forum...8-we-giving-away-free-passes-discussions.html
]
​
Update: We've 19 more general admission passes remaining! 😁 So hurry up, claim yours NOW!

Don't worry; we'll get more passes if the demand exceeds the supply 😁

PS: Everyone check out the event details. Its first of its kind and I bet, its going to be an awesome event!
PS2: Everyone who have received their free passes - please do share your experiences from NVISION 😉 !
Update: We've 8 passes remaining! 😁

Don't worry, we can always ask for more passes to NVIDIA 😉 ! Claim yours Now!
Couple of more passes remaining, for those who are willing to attend. If you are not attending, tell your friends 😁 about this offer. They'll hug you with joy!
Update

Get your friends on CE and attend NVISION 2008 together 😁 What are you waiting for? We have few more passes. Claim yours as soon as possible.

NVISION's going to be great!
[Update]
Please note that these passes are
exclusively
for our members . So, we verify your ID & Email before sending you the free pass. These passes are each worth $10. So -
Don't ask for the passes if you are NOT a member of CrazyEngineers 😡 [PS: You may join us for free by clicking following link CrazyEngineers Forum - Forum Rules ; we are nice people, trust us.]
You must travel to San Jose, USA on YOUR OWN.
Be nice in your emails. Your emails are read & replied by a human [ /me , , ].
NVISION is super-cool! 😁and you don't want to miss it - and we know it! That's why we're giving away free passes to you. 😉
Just few more passes remaining. 😲