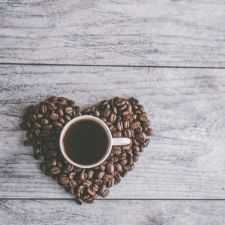 Coffee Room
Discuss anything here - everything that you wish to discuss with fellow engineers.
12890 Members
Join this group to post and comment.
New Video!
Hello Crazy Engineers Community!
After four months of silence from "The Maker", I have released a new video titled "Deconstruction Time Lapse (HD) of "K'NEX Ball Machine - Fushigi"". Some of you may remember my first video back in March of this year. This video is a time lapse of the deconstruction of the Ball Machine in my first video.
Here is the link to a playlist of all my videos in chronological order. My newest video is first, and my older videos are all there in case you wish to rewatch them:
https://www.youtube.com/watch?v=A_CQ...2AMahqa5O_nA2X
Here is the video embedded:
Here is the video description:
"Deconstruction Time Lapse of "K'NEX Ball Machine Fushigi"
Link to see original "K'NEX Ball Machine Fushigi" video!:
Original Song: "One Is The Loneliest Number" - Three Dog Night
link:
Instrumental Cover: "One Is The Loneliest Number" - Fingering The C-Key
link:
2856 Total Pieces!
Piece Count:
1 Beige Connector
2 Red Pieces of Track Tubing
9 Blue-Gray Connectors
15 Black Rods
17 Yellow Track Connectors
18 Green Connectors
21 Green Flexible Rods
22 Blue Spacers
23 Tan Connectors
40 White Connectors
45 Purple Connectors
70 Gray Rods
103 Yellow Connectors
113 Gray Spacers
128 Orange Connectors
131 Blue Rods
134 White Rods
148 Red Connectors
195 Green Rods
290 Gray Connectors
320 Red Rods
502 Yellow Rods
509 Blue Connectors
Please check out my other videos and subscribe to my channel here!:
https://www.youtube.com/channel/UCvXM
...