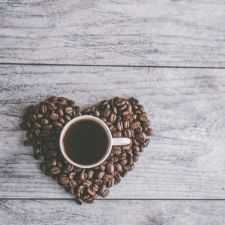 Coffee Room
Discuss anything here - everything that you wish to discuss with fellow engineers.
12915 Members
Join this group to post and comment.
Need Reviews/Comments on the laptop configuration
Hi All,
I am planning to buy a sony vaio laptop having following configuration.Please give me your valuable comments over it.
1. Is this config ok from the point of view of doing programming and R & D kind of stuff?
2. Should I go for some other brand laptop?(What about Dell?)
VAIO CR -
VGN-CR36G/B(Rs 54,990/-)
·
The latest Intel® Core™2 Duo Processor T8100(2.10GHz)
·
Genuine Windows Vista® Home Premium
·
14.1 (35.8 cms) WXGA display(1280 x 800)
·
Instant ID recognition:Fingerprint Sensor
·
Built-in 1.3 megapixel camera: MOTION EYE
·
Connect to TV:
S-Video
Out Connector
Operating System
Operating System
Genuine Windows Vista® Home Premium with Traditional Chinese Language Pack
Architecture
Processor Technology
Intel® Centrino® Processor Technology
Processor Name
Intel® Core™2 Duo Processor T8100(2.10GHz)*1*2
Network Connection
Intel® Wireless
WiFi
Link 4965AGN
Chipset
Mobile Intel® PM965 Express Chipset
Processor System Bus
800MHz
Cache Memory
Memory Bus
667MHz
Cache Memory
3MB
Main Memory
Pre-installed
2GB DDR2 SDRAM *3*4
SO-DIMM slots
2 SO-DIMM slots (The pre-installed memory module uses two)
Hard Disk Drive
Hard Disk Drive
200GB*5(Serial ATA, 5400rpm)
Optical Disc Drive
Drive
DVD±RW/±R DL/RAM Drive
Maximum Reading Speed
DVD+R:
8x (SL), 6x (DL)/
DVD-R:
8x (SL), 6x (DL)/
DVD+RW:
6x/DVD-RW: 6x/
DVD-ROM:
8x/DVD-RAM: 5x/ CD-ROM: 24x/CD-R: 24x/CD-RW: 24x
Maximum Writing Speed
DVD+R:
8x (SL), 4x (DL)/
DVD-R:
8x (SL), 4x (DL)
DVD+RW:
8x/DVD-RW: 6x/
DVD-RAM:
5x/ CD-R: 24x/CD-RW: 24x
Graphics
Graphics Accelerator
ATI Mobility Radeon™ X2300
Dedicated Video Memory
128MB
Display
Type
14.1 (35.8 cms) Wide(WXGA:1280x800)
TFT
Colour display (Clear Bright LCD Lite)
Interface
USB
High Speed USB 2.0 x 3
i.LINK(IEEE 1394)
4pin (S400) x 1
Network (RJ-45)Connector
10Base-T/100Base-TX x 1
Display OutputConnector
Analogue RGB, mini D-sub 15pin x 1
S Video In/Out Connector
Output x 1
Headphone
Stereo mini jack x 1
Microphone
Stereo mini jack x 1
Modem
V.92 and V.90 Compliant x 1
Memory Stick Slot
Memory Stick (Standard/Duo Size compatible,
MagicGate
compatible, Memory Stick PRO compatible, High-speed data transfer compatible)*6
SD Memory Card Slot
SD Memory Card*7(SDHC compatible, MMC compatible)
PC Card Slot
ExpressCard™/34 x1
Compatible Memory Cards
Memory Stick (Standard/Duo Size compatible,
MagicGate
compatible, Memory Stick PRO compatible, High-speed data transfer compatible) , SD Memory Card (SDHC compatible) , Multi Media Card
DC IN
x 1
Wireless Connection
Wireless LAN Type
Integrated Wireless LAN IEEE 802.11a/b/g/Draft n *8
Network Connection
Intel® Wireless
WiFi
Link 4965AGN
Wireless LAN Data Rate
maximum 11
Mbps
(802.11b), 54
Mbps
(802.11a/g), 300
Mbps
(Draft 802.11n) *9
Wireless LAN Frequency
5 GHz (802.11a/Draft n), 2.4 GHz (802.11b/g/Draft n)
Bluetooth
Bluetooth
standard Ver. 2.0+EDR
Security
Fingerprint Sensor
x 1
Camera
Front Side Camera
Effective Pixels:
1280x1024
Audio
Sound Chip
Intel® High Definition Audio
compatible , 3D audio (Direct Sound 3D support)
Speaker
Built-in stereo speakers
Microphone
Built-in monaural microphone
Keyboard/Input Device
Keyboard
approx. 18mm key pitch/2mm keystroke , 82 keys
Touchpad
Intelligent Touchpad
Battery
Life
Bundled Battery
VGP-BPS9/S Lithium-ion battery: up to 4 hours of use
Optional Long Battery
VGP-BPL9 Lithium-ion battery: up to 6.5 hours of use
Size
Dimensions (WxHxD)
335.1 mm x 21-38.3 mm x 249 mm
Weight
2.5kg (including the supplied battery)
Included Software
AV Entertainment
Windows® Media Center, Instant Mode, Image Converter 3
Video Edit/Playback
VAIO Movie Story 1.1, VAIO Content Exporter 1.2, Adobe® Premiere® Elements 4.0, VAIO Edit Components 6.4*11, WinDVD for VAIO 8.0
DVD
Creation
Click to Disc 1.0, Click to Disc Editor 1.0
Music
VAIO MusicBox 1.1, SonicStage Mastering Studio 2.4, SonicStage Mastering Studio Audio Filter 2.3
Still Image/Photo
Windows® Photo Gallery, Picasa™, Adobe® Photoshop® Elements 6.0(Installer)
Home Network
VAIO Media 6.0
Word Processor / Spreadsheet
60-Days Trial Version of Microsoft® Office Professional 2007*12
Tool
Roxio Easy Media Creator 9.1, Adobe® Reader® 8, Norton Internet Security™ 2008(Installer)*13
Utilities
VAIO
Control Center
2.1, VAIO Camera Capture Utility 2.7, Setting Utility Series 3.1, VAIO Launcher 1.1, ArcSoft Magic-i™ Visual Effects 1.0
Support
VAIO
Recovery Center
, VAIO Update 3.0, VAIO Data Restore Tool 1.0
Supplied Accessories
AC Adaptor
AC Adaptor(VGP-AC19V26)
Battery
Lithium-ion battery(VGP-BPS9/S) *14
Warranty
Period
One year*15
😔 (I think your post is quite long for anyone to read and respond)

I have used HP, IBM, Dell, Compaq, Acer, Toshiba laptops. My suggestion is if you want to buy laptop look for following.

1 - What are expansion possibilities especially for memory and hard disks

2 - How is serviceability - I mean can you yourself remove the parts like CD/DVD drive, Hard disk, memory, battery, etc (I go upto extent of replacing LCD myself)

3 - Battery life - Isnt this one of the main reason why you are choosing laptop over desktop. Look for at least 2.5 hours of battery time(marketing numbers are always higher).

4 - weight - especially for females. I feel sony will be best in terms of weight, and dell is heaviest, but it largely model dependent and lighter weight laptops are usually costly. Also when you are comparing weights, do consider the power adapter and other accessories you would carry in the carry case.

5 - Extended warranty - most vendors provide this if you pay some nominal charges. It is very helpful especially for laptop. I burnt my fingers by not opting this.

Since you are looking at programming and research, you may not need to worry much about other expansions or accessories.
If its purely for programming and regular internet browsing - you don't need a powerful laptop.

My advice would be - first be very clear about why you want a laptop 😀

When I bought a laptop (Dell XPS m1210) , I knew I wanted a machine that would run Vista Business, Office 2007, give me good connectivity, will let me video conference and be very mobile. Dell XPS was an obvious choice.

Do take a look at Dell Inspiron models.
Is this config ok from the point of view of doing programming and R & D kind of stuff?
Ah, I'm also planning to look for that purpose.
With programming, most laptops will be suitable. For R&D, I'm guessing you'll need to use a lot of resource intensive applications like simulators and CAD, yes?
At minimum you'll need a dual core processor, lots of RAM, and a decent graphics card (but you don't need a fancy type). The HDD must have fast speeds (SATA for example).
I recommend you try checking out the benchmarks for the processors.
Tom's Hardware: Hardware News, Tests and Reviews
is a good place to check out laptop processors and their benchmarks for resource intensive applications.
You can always replace the RAM modules later (look for better performance ones), as well as 2.5" laptop drives, but focus on the "harder to replace" modules like CPU.
Heres some links you can check out:
Mobile CPU charts:
Mobile CPU Charts - Tom's Hardware
Another Mobile CPU chart:
Notebookcheck: Mobile Processors - Benchmarklist
Laptop HDD chart:
2.5" Hard Drive Charts - Tom's Hardware
I tried to read your post. . . It was a little long. I've heard sony vaio's are quite good laptops!
VAIO series are good.. but they seems to be costly due to its brand value...but its worth due to its perfomance and style. But be clear on your actual requirement and check if your ok with the config.
Shalini - have you purchased the machine yet? Tell us about your experience. A review of the product would be appreciated 😀
Thanks to all who took patience in reading my post and sent their valuable feedbacks.😀

Ya Big,

I bought Sony vaio finally.It is good.Till now i didn't find any problem with it.I wish in future also I dont' get.Performance is good though it is still 2 GB ram.I am going to update its ram soon.I am having wonderful time with it.
Sony Vaio is one of the stylist laptop in the market ofcourse wid good configuration ( I am planning 2 buy 1) But its lil bit expensive
Hi niraj,

Instead of spending extra money for shipping for Dell laptops,its better you pay for some good configuration in other laptops.
You can try Olive Net books. Its simple, easy to carry anywhere anytime. More important so, its has an inbuilt 3G modem and does not need a separate modem. The configuration is as follows:
[FONT=&quot]Intel Atom N270 1.6 GHz processor[/FONT]
[FONT=&quot]Intel 945GSE+82801GBMChipset(ICH7)[/FONT]
[FONT=&quot]1 GB DDR memory[/FONT]
[FONT=&quot]160 GB 2.5-inch hard drive[/FONT]
[FONT=&quot]Screen Size 10.2" TFT[/FONT]
[FONT=&quot]Dimensions 250x183x28[/FONT]
[FONT=&quot]Weight 1.2Kg[/FONT]
[FONT=&quot]1.3MP camera[/FONT]
[FONT=&quot]Bluetooth[/FONT]
[FONT=&quot]802.11b/g/n[/FONT]
[FONT=&quot]LAN[/FONT]
[FONT=&quot]Card reader[/FONT]
[FONT=&quot]Qualcomm's QSC6085 chipset[/FONT]
[FONT=&quot]The Qualcom's QSC6085 chipset will help in connecting to the EV-DO Technology.[/FONT]
Moreover the [FONT=&quot]X107H will be exclusively available at all the Tata Indicom stores, with others to follow in some time.[/FONT][FONT=&quot] Saves cost of Rs 3500 as it already includes an inbuilt 3G modem. There is no purchasing required of a separate Tata Photon Stick.[/FONT] [FONT=&quot]Includes 3 months of broadband connection on the Tata Photon broadband service on the 2 GB thus saving you Rs 2250.[/FONT] You save a total of almost Rs 6000.
[FONT=&quot][/FONT]
that is just crap. dell and HP are better suited for 3G purposes and would have better configuration that are at our finger tips. there are better products in the market that are out there for in regards to quality and price.
amitd

You can try Olive Net books. Its simple, easy to carry anywhere anytime. More important so, its has an inbuilt 3G modem and does not need a separate modem. The configuration is as follows:





[FONT=&quot]Intel Atom N270 1.6 GHz processor[/FONT]
[FONT=&quot]Intel 945GSE+82801GBMChipset(ICH7)[/FONT]
[FONT=&quot]1 GB DDR memory[/FONT]
[FONT=&quot]160 GB 2.5-inch hard drive[/FONT]
[FONT=&quot]Screen Size 10.2" TFT[/FONT]
[FONT=&quot]Dimensions 250x183x28[/FONT]
[FONT=&quot]Weight 1.2Kg[/FONT]
[FONT=&quot]1.3MP camera[/FONT]
[FONT=&quot]Bluetooth[/FONT]
[FONT=&quot]802.11b/g/n[/FONT]
[FONT=&quot]LAN[/FONT]
[FONT=&quot]Card reader[/FONT]
[FONT=&quot]Qualcomm's QSC6085 chipset[/FONT]


[FONT=&quot]The Qualcom's QSC6085 chipset will help in connecting to the EV-DO Technology.[/FONT]
Moreover the [FONT=&quot]X107H will be exclusively available at all the Tata Indicom stores, with others to follow in some time.[/FONT][FONT=&quot] Saves cost of Rs 3500 as it already includes an inbuilt 3G modem. There is no purchasing required of a separate Tata Photon Stick.[/FONT] [FONT=&quot]Includes 3 months of broadband connection on the Tata Photon broadband service on the 2 GB thus saving you Rs 2250.[/FONT] You save a total of almost Rs 6000.
[FONT=&quot][/FONT]