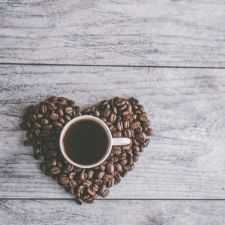 Coffee Room
Discuss anything here - everything that you wish to discuss with fellow engineers.
12775 Members
Join this group to post and comment.
need help!!..suggest somethng!!
my name is aditya...iam in 2nd yr now(mech)...

iam in a grt dilema abt d PG courses aftr my Btech...so plzz help me out frm dis...

frst of all if we broadly divide..den we hav technical and non technical fields after Btech...the tecnical field involves MS or Mtech n non technical involves MBA or ICWA..n so on.....

so now with great difficulty i hav decided on one thng dat i vl go on to do a technical job..bt again MS or MTECH....each one has its own advantages n disadvantages..
i want to go into aeronautics or automobile field in PG...so wat are d diff methods to gt into dose courses
wat all subjects are there in those two fields n wat are d bst colleges offering dem..both in india and abroad..and wat xams do dey conduct..

PLZ justify weather to do MS or Mtech....with respect to quality of study n job oppertunities...

thanx in advance...
Aditya, would strongly recommend doing MS after your BE since your job opportunities increase on the global horizon.
hi there aditya,,i find that u are interested in technical field.you have got to analyse what are your options are if you want to go for technical education in india itself (if you are pursuing Btech from india) Mtech from any iit would do good.but if you want to excel in global field i suggest you go for MS it will help you a lot ... best of luck
@technospartan...thanx for your reply dear..i hav decided to go for Mtech..i would be very thankful if u can provide me the details of top 15 colleges in india..i mean with respect to d courses they offer and entrance xam dey conduct..