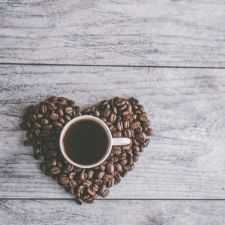 Coffee Room
Discuss anything here - everything that you wish to discuss with fellow engineers.
12762 Members
Join this group to post and comment.
need help on Gibbs Free Energy
Hi everyone. This time I need help with finding the Gibbs Free Energy of this chemical reaction: CaC2(s)+2H2O(l) --> C2H2 + Ca(OH)2
The question says to use the
standard-state free energies of formation
,
G
fo for finding the Gibbs free energy to prove that even if Acetylene cant be synthesized from an element,we can get Acetylene from this reaction.
StaNdard free energies of formation for each compound:
CaC2=-64.9
H2O=-237.2
C2H2=209.2
Ca(OH)2=-898.6
The answer is -150.1 kJ
Oh,i have figured it out 😀
Why don't you post your research???
Praveen-Kumar

Why don't you post your research???
Oh, because I didn't find the answer through internet but from my textbook. It was actually easy. Just minus the total energy of the reactants from the total energy of the products. I was confused at first.