Home

>

Apps

>

Groups

>
NASA's Samsung Nexus S Equipped PhoneSat Communicates Back Home
Question asked by Satya Swaroop Dash in #Gadgets on Dec 9, 2013
NASA's PhoneSat project has successfully managed to communicate back to mission control at Clara University in California. The PhoneSat 2.4 was developed at NASA's Ames Research Center and was sent to a low-Earth orbit on a Nanosatellite Launch Adapter System installed on an Orbital Sciences Minotaur 1 rocket on November 19 along with ten other CubeSats. The PhoneSat 2.4 uses a two way S-Band radio to communicate back to mission control and is the first among the PhoneSat family to do so. The PhoneSat 2.4 is expected to be in the orbit for a year and within that period NASA shall also test the system that will allow controlling the orientation of the 2.2 pound mini satellite.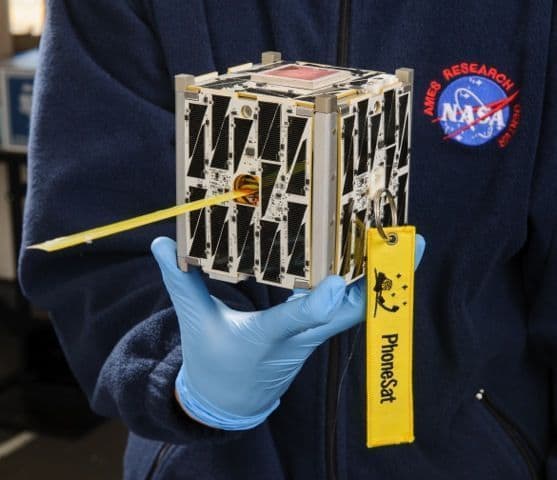 ​
As you have read previously, the PhoneSats also want the
public to get involved
in the mission. So if you have an amateur radio you will be able to downlink all the data from the satellite system at a frequency of 437.425MHz. PhoneSat mission is going to continue with the PhoneSat 2.5 that will be sent in to space in February 2014 aboard a SpaceX rocket. This version shall orbit the earth for a few months and will help NASA refine the two-way radio and orientation systems. NASA has also informed in the
press release
that the PhoneSat mission will be followed by the Edison Demonstration of Smallsat Networks (EDSN) mission where a network of eight Nexus S cubesats will work in a cluster and will test space-to-space communication techniques. The project is set to be deployed in 2014.
Source:
The Verge
Posted in:
#Gadgets