Home

>

Apps

>

Groups

>
NASA's New Humanoid Robot Valkyrie Is Ready To Compete At DRC
Question asked by Satya Swaroop Dash in #Robotics on Dec 11, 2013
DRC or DARPA Robotics Challenge is an event where robots from teams compete in various tasks to assess their capability in assisting humans in natural or manmade disasters. For this year's trials that are scheduled to be held on 20-21st December in Miami seventeen teams will be competing for the two million US dollar grand prize. NASA will also be taking part in this event with a humanoid robot that was developed by a team from the Johnson Space Center. Named as Valkyrie, this battery powered humanoid robot works without a tether and is over six feet tall and weighs 130 kilograms. The humanoid robot has 44 axes of movement and has got interchangeable arms. Valkyrie has got cameras and LIDAR sensors in its head and several more cameras and sonars in arms, knees, feet and abdomen that can send data back to the robot's human controller. On a single charge the robot will able to work for about 60 minutes.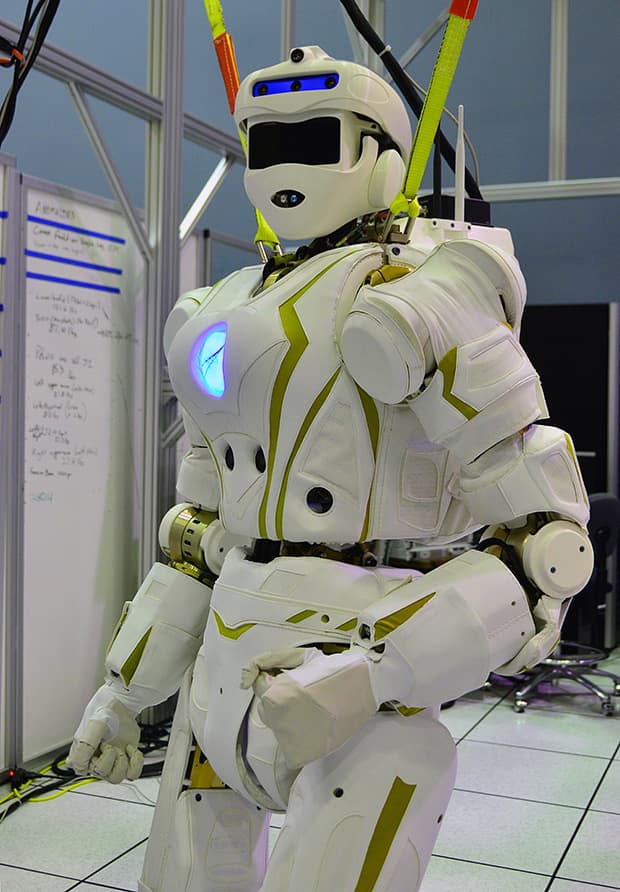 ​
Unlike other robots which are hard and mechanical, Valkyrie has been given a soft exterior by custom designing and fitting panels of fabric-wrapped foam armour. The robot was developed by three teams working in unison at a special facility in the NASA called as "The Bunker". The hardware, software and firmware team consisted of members from the experienced Robonaut team at NASA and newly recruited team of 20 people who were chosen specifically for this project. As the team gets ready for the challenges at the DRC it predicts that in the future Valkyrie could be hugely beneficial in space exploration. They say when humans will be getting ready to explore planets like Mars themselves the robots would be sent out first to "
start preparing the way
" before humans get there.
In this article we have managed to take a fleeting look at the robot but of you wish to know more about the robot visit the following links and let us know your views.
Source:
CNET
,
IEEE Spectrum
,
Official Valkyrie website
and
team profile at DRC
Posted in:
#Robotics