Home

>

Apps

>

Groups

>
NASA's CubeSats Will Travel To Mars In 2016 With InSight Mars Lander
Question asked by Satya Swaroop Dash in #Coffee Room on Jun 14, 2015
NASA's CubeSats are going to travel much farther in the year 2016 and they tow along with InSight on a trip to Mars. NASA's pint-sized satellites have already proven their capabilities by orbiting around Earth since their debut in 2013. While earlier iterations of these satellites had smartphone at their core, NASA is taking things up a notch with the CubeSats that will be sent on the 225,300,000 km journey. The CubeSats that are being made by NASA's Jet Propulsion Laboratory are called Mars Cube One (MarCO) and they will serve as a twin communications-relay for the Interior Exploration using Seismic Investigations, Geodesy and Heat Transport (InSight) stationary lander. MarCO is a six-unit CubeSat. As you have read earlier, larger CubeSats are combination of basic CubeSat unit. MarCO measures 14.4 inches (36.6 centimetres) by 9.5 inches (24.3 centimetres) by 4.6 inches (11.8 centimetres) which is roughly the size of your average briefcase.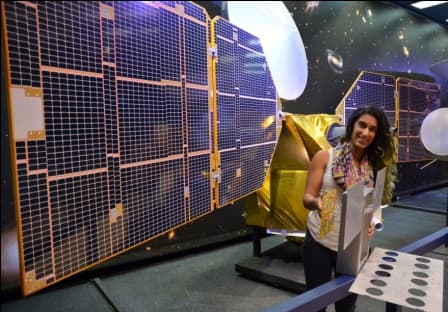 ​
Two MarCOs will travel on United Launch Alliance Atlas V rocket with the InSight lander in March 2016. The two CubeSats will separate from the Atlas V booster after launch and travel along their own trajectories to the Red Planet. After their separation from the rocket MarCOs are expected to deploy two solar panels and two radio antennas, one for UHF (receive only) and one for X-band (receive and transmit). On the 28th of September the Insight will perform entry, descent and landing (EDL) operations. Like the Curiosity rover, the InSight lander will rely on NASA's Mars Reconnaissance Orbiter to transmit EDL information. The InSight shall send the EDL information on the UHF radio band to the MRO that then relays the information back to the earth on the X band. The MRO cannot simultaneously receive information over one band while transmitting on another and it takes the folks on Earth about an hour to know if the landing was successful or not. Since the MarCOs are equipped with two radio antennas they will be able to expedite this process.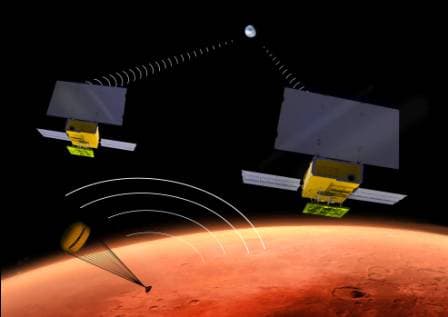 ​
Even though MarCO's success or failure does not affect the InSight mission it will help NASA test the viability of a "bring-your-own" communications relay option for use by future Mars missions in the critical few minutes between Martian atmospheric entry and touchdown.
Source:
NASA
Posted in:
#Coffee Room