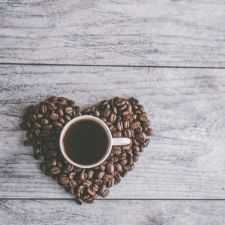 Coffee Room
Discuss anything here - everything that you wish to discuss with fellow engineers.
12834 Members
Join this group to post and comment.
NASA Selects University Of Michigan's Propulsion System Design For A Crewed Mission To Mars
A team of Aerospace engineers from the University of Michigan has constructed a table top-sized thruster prototype for a spaceflight propulsion system. The newest innovation is expected to largely benefit a crewed spacecraft to Mars. Prof. Alec Gallimore, the architect of this new innovation has submitted the design in support of NASA's nextSTEP (Next Space Technologies for Exploration Partnerships) mission.
Aerojet Rocketdyne was awarded a huge sum of $6.5 million by NASA to work on a new propulsion system named XR-100 where Gallimore's thruster, the X3 would receive a grant of $1 million from AR for working on the thruster design. The XR-100 idea is now competing with two other new design concepts, each of which relies on the forceful release of Plasma – a fundamental state of matter where electrons and ions coexist, from the rear end of the thruster.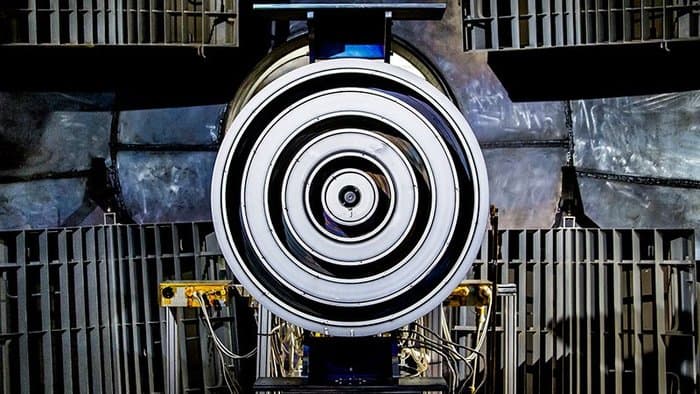 X3 Thruster
​
However, the X3 is gaining superiority as it is light weight and exhibits a rugged construction. Using the Hall Thruster, the system aims to reach the implementation stage in the near future. A Hall thruster functions by accelerating the plasma exhaust to extremely high speeds.
In the process, the electrons are first vigorously rotated in a circular channel and then processed to switch places from the negatively charge electrode to the positively charged electrode. When changing positions, they collide with the Xenon atoms which were already present in the chamber. As a result, Xenon gives birth to positively charged ions.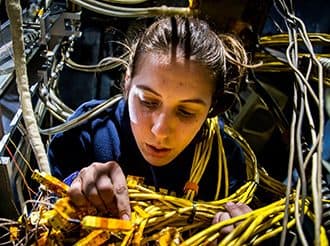 Sarah Cusson checks of X3 thruster
​
The proposed X3 contains 3 channels each having depths of a few centimetres, that are intertwined with each other in concentric circles. This helical structure supports the Hall thruster to operate at a power of 200 kilowatts.Aerojet Rocketdyne will be developing the two major support systems essential for X3.
The propulsion system as a whole will need an internal or external power processing unit to provide electricity from a spacecraft's solar arrays to the thruster, and an additional system to pass xenon gas from high-pressure tanks into the action channels for Plasma creation.
With the help of such an advanced propulsion system, Gallimore claimed that these customizations were a necessity while sending a loaded spacecraft to the Mars mission.
Source:
University of Michigan
what a great idea! Very useful in life.