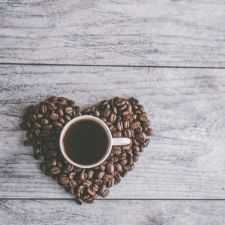 Coffee Room
Discuss anything here - everything that you wish to discuss with fellow engineers.
12775 Members
Join this group to post and comment.
Myntra & CE : The CrazyTee Design Contest!
CEans,
We are damn-so-very-much excited to announce the return of
CrazyTee Design Contest
! This time, we have joined hands with
Myntra
(
Best custom, personalised and unique T-shirts, Mugs, Calendars, Posters, Gifts and bulk merchandize in India
) – the awesome company that puts awesome designs on awesome products! Myntra is also our sponsor for our CrazyTee Design Contest!
Don't skip this
-> Read this thread carefully (We know, it's long. But hey, it's not boring!). If needed, thrice. Also keep watch on this announcement throughout the contest. We will provide all updates here.
The CrazyTee Contest
​
Contest Rules:-
1. This contest is exclusively for the CEans, i.e. the registered members of CrazyEngineers.
2. The contest will end on September 15, 2008 exactly 60 seconds after 11:59 am (Indian Standard Time).
3. There will be five (yes, FIVE) winners! Each one will get his/her design/slogan printed on an awesome T-Shirt! We'll announce the winners on September 16, 2008.
4. Panel of four judges will select the winners & winning designs on the basis of originality, congruence with the theme & neatness of execution. Decision of judges would be final & binding.
5. The winning designs will carry "CrazyEngineers" logo on the back side of T-Shirt. Post competition, the designs submitted (including the winning designs) will be available on Myntra.com. Users may sell their designs on Myntra.com as per Myntra.com's regular terms /conditions & earn commissions. These designs will not (& should not) carry CrazyEngineers logo. CE will not be responsible or accountable for the designs submitted by its members at any point of time.
Submission Rules:-
1. Your submissions [images or text messages] should be related to engineering, engineers, engineering attitude, crazy engineers etc. Submit your designs keeping in mind that the winning t-shirts will have "CrazyEngineers" written on the back.
For example, slogan "God Created The World, Engineers Created The Rest" won the first prize. Click here to see our previous winning designs:-
https://www.crazyengineers.com/forum...ers-design-your-ce-tee-contest.html#post11884
You got it. You're smart.
2. Submit only original material. You should not copy someone else's copyrighted material or ideas. No true engineer would ever do it. No true CEan will ever do it.
No obscene content, please. You should be able to wear your design in office, college and show it to your family members.
3. Submit as many designs as you can. There is NO limit. But do follow the design naming protocol as mentioned in the instructions below.
4. Read the following posts for detailed instructions on how to submit the design.
IMPORTANT: Read step #6 under "Submitting your designs"-
Posting here for better visibility:-

You must name your designs as described below:-
-
Example: The Big K – 1, xHeavenlyx – 4 , ash – 9 etc.
Need Help? Shoot an email to
admin [at] crazyengineers [dot] com
.
The Judges
​
The CrazyTee contest will be judge by two special judges along with your editor-in-chief (CEan MayurPathak) & administrator (The Big K). They are –
From Myntra
Mr. Ashutosh Lawania
Ashutosh is responsible for managing the entire product development for Myntra Designs. Ashutosh is also in charge of developing the designer community to encourage active participation of designers in the Myntra marketplace. He has more than 9 years of experience in multiple Services organizations where he has managed and developed various complex projects. He loves programming. Ashutosh holds a B.Tech. degree from Indian Institute of Technology, Kanpur.
Mr. Vishal Kumar
An aerospace engineer from IIT Kharagpur, currently working as a graphics designer with Myntra. Passionate about sketching, singing, designing, and cooking. He loves studying various artist biographies on Wikipedia, watching documentaries on history makers. His favorite field of designing is typography.
From CrazyEnginers
CEan – MayurPathak
He's pulls the strings from behind the scenes at CE. You'd typically find him spamming biggest personalities associated with the world of engineering, working on multi- million dollar deals, flaunting his new car, promoting CE, "strategizing technology solutions for media industry" and getting clicked near lakes. That's our editor-in-chief, Mr. Mayur Pathak for you. Mayur holds a degree in civil engineering & master's degree in marketing communications.
CEan – The Big K
As the founder & administrator of CrazyEngineers, CEan The Big K (biggie) is responsible for maintaining & running CrazyEngineers. He sings to cover up the notes while playing guitar. He likes to travel, get high on caffeine, read & change the world. His wildest dream is to own SLR 500. Biggie is an electrical engineer.
That's your panel of judges. Unlike the other judges of other contests, we will not fight with each other. At least, we hope so.
Submitting Your Design
​
Important:
All designs/slogans must be submitted to the special contest page available below -
Instructions:
Your design could either be a graphic image or simple text.
Step#1:
On the submissions page, click on "Submit your T-Shirt Design" button.
Step#2: Select your style. Then upload your image by selecting it from your computer OR click on 'Customize' button to go to advance editing options [text/image]
NOTE:
You must not design the Back Side of the T-Shirt. We'll put "CrazyEngineers" on the back side at the time of printing the winning designs.
Step#3: Adjust your image or add text and adjust it on your t-shirt using the advanced editor. If you face any problem, write to admin at crazyengineers dot com. Click on "Done" once you are done with the t-shirt design.
Step#4: Click on 'Publish' button.
Step#5: Quickly get registered on Myntra. Please provide valid email id.
Step#6: Important: Naming your Design.
You must name your designs as described below:-
-
Example: The Big K – 1, xHeavenlyx – 4 , ash – 9 etc.
Step#7: Click "proceed to step 3". No need to alther other settings.
Step#8: Accept the agreement & click 'finalize publish".
Step#9: What your design shine among other entries. Check for confirmation email.
-: Special Offer for CEans:-

​
Special discounts on products for CEans by Myntra: Myntra is providing
20%
off on all the products sold on their site! To avail this offer, shoot an email to
offers(at)crazyengineers(dot)com
mentioning your CrazyEngineers Login ID & Email ID which you used to register on CE. We'll send the promo code to you!
The more you post - the more are your chances of winning.

...do we have to tell you that? 😁