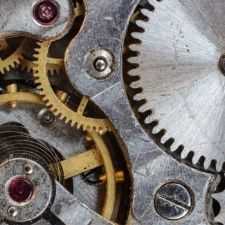 Mechanical
Community of Mechanical Engineers: Get help about everything related to mechanical engineering from fellow mechanical engineers.
802 Members
Join this group to post and comment.
MIT 2.007 Mechanical class history video
Hey all mech guys check this out. It's really cool how a workshop is treated in MIT. I remember my first year when I attended workshop classes in my college and honestly speaking I hardly did anything using my own hands. It was hell boring to listen to my teacher's mundane intro. And surprisingly all of the work later on was mostly done by my friends who are boys. It's not like we didn't wanna do, May be we were slow on woodworking or Metalworking still we could enjoy a lot more if it was introduced in a better way.
When watching the video I got a similar thing on my mind and its the tech fest environment. The video actually seemed from their tech fest but I was surprised to see that it's their class!! normal class that goes on regular basis. And what's the best is everyone doing their job on a cool note. It would have been awesome if we could similar environment in class time.
Check this out. you will enjoy