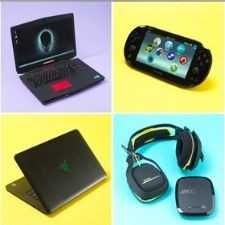 Gadget Geeks
Discuss all electronic gadgets - ask questions, doubts, troubleshooting tips et al. to fellow gadget geeks.
609 Members
Join this group to post and comment.
Milestones and curiosities from The Engineer's archives
The Engineer UK is a solid 160 year old Engineering Journal. It recently published a miscellany of inventions from its archives. Remarkable march of technology.
Quote:
But now we've put the crystal ball away and looked firmly into the past, directing our gaze towards the dusty leather-bound tomes of our classic archive.
The stories in our newly published "From the Archive" supplement are just a taster of the engineering milestones and technical curiosities therein. But, as I'm sure you'll agree, they provide a fascinating window on the past, and a powerful reminder of the astonishing technological progress that has taken place during The Engineer's lifetime.
Endquote
Milestones and curiosities from The Engineer's archives