Microsoft's Project Natick Tests Underwater Data Center Powered By Ocean Energy
Microsoft has been one of the few benevolent pioneers of the computing world, and their latest experiment to reduce data center energy consumption and heat emission is something with immense potential. Codenamed Leona Philpot, a character from their Halo video game, the prototype of an underwater data center has been successfully tested for 105 days at a depth of 30 feet in the Pacific Ocean.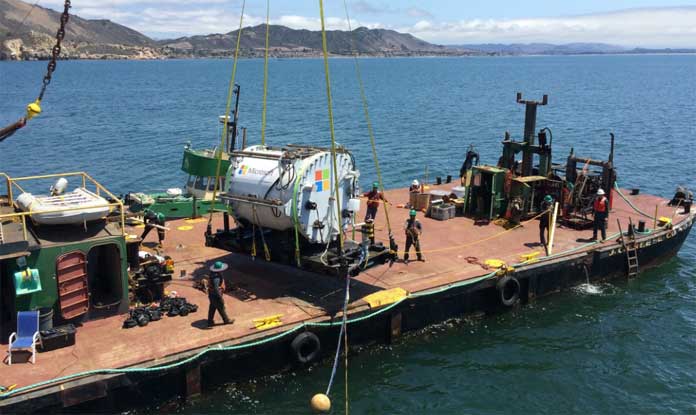 ​
The intentions of this innovation are to address the increasing consumption of power by data centers to cool their inmates, and to prevent the heat they dissipate to an already warming atmosphere. Microsoft alone manages more than 100 data centers worldwide, and being one of the biggest consumer of energy, this could be their initiative to give back. So if only the ocean energy can power the data centers, this might be one of the best innovations towards environmental protection.
Besides that, Microsoft researchers also believe that by placing these data centers underwater, they can considerably reduce their distance from potential users, thereby reducing latency in accessing web services. To make sure their experimental steel tube doesn't disrupt marine life, they had it embedded with sensors to track temperature, pressure and humidity among numerous other factors. The acoustic sensors convey that the sound and vibration of the fans inside are much lower than that of shrimps swimming outside, and the heating up of water around the tube was negligible. In addition, the rack inside the metal tube was coated in pressurized nitrogen to aid in cooling of the chips.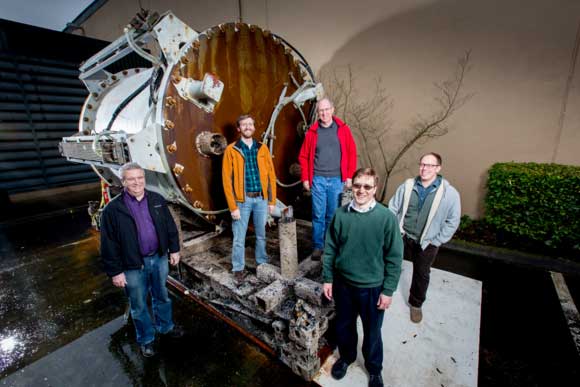 ​
There are challenges too. The capsules they submerge will have to be maintenance-free for about 5 years, so the servers inside also need to be long-lasting and immune to petty failures and crashes, because it is not possible to repair instantly. If such robust servers are manufactured, then the server racks inside too can be retired, making the whole data center smaller in size.
Microsoft's rethinking the data centers will lead to advancements in a lot of associated fields, especially in harvesting tidal energy. Norman A. Whitaker, former deputy director of Pentagon's DARPA is the managing director of this research, and is confident that a new trial with the power generation module intact, will go live sometime next year. Leonardo DiCaprio should be all appreciative of that.
Source:
The New York Times

Raagavan Sivaraja

Leonardo DiCaprio should be all appreciative of that
What did he do for this Data Center test?
Only logged in users can reply.