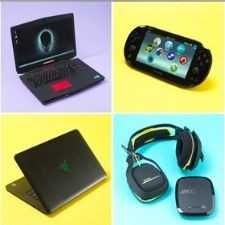 Gadget Geeks
Discuss all electronic gadgets - ask questions, doubts, troubleshooting tips et al. to fellow gadget geeks.
626 Members
Join this group to post and comment.
Microsoft Windows XP, Vista & 7 Support Dates Extended
Microsoft's silently announce that they will offer support for the past and current version of Windows Operating Systems for an extended period of time. The support will now extend from regular 5 to 10 years. The new support dates are as follows:-
Windows XP: Until 2014
Windows Vista: Until 2017
Windows 7: Until 2020
Are you happy now?
organizations will be happy...they still use XP because number of software creates trouble on win 7.
EX. JDeveloper 12.
support for Windows vista😲
and personal user!!! who use XP and if any one use it , who needs support 😉
Windows Vista was a disaster but I'm quite happy with Windows 7. The Redmond giant worked hard on removing the most pathetic bugs from Vista. Let's hope to have a rock solid Windows 8. By the way, I'm quite happy with OSX these days. Will install Windows 8 on Mac once it's out.
Does this support include patch and security updates?
ash

Does this support include patch and security updates?
No clear information about this; but if they're going to offer support; they better be offering the security patches.
The Windows XP is a bad news for me in the office! 😔
Why Windows 7 only till 2020??? Looks kinda short... Isn't it?