Home

>

Apps

>

Groups

>
Microsoft Uncovers Windows 8.1 Update 1; Bundles New And Updated Apps
Question asked by Jason Estibeiro in #Gadgets on Apr 6, 2014
Along with the release of
Windows Phone 8.1
, Microsoft is also planning to release an update for Windows 8.1 and Windows RT 8.1 during this month. Agreeing with the
leaked features
, in contrast to the
release of Windows 8.1
last year, not many significant changes have been made. According to Microsoft, the updates shall improvise on the traditional use of mouse and keyboard in their latest OS. Let us take a look at the Windows 8.1 Update.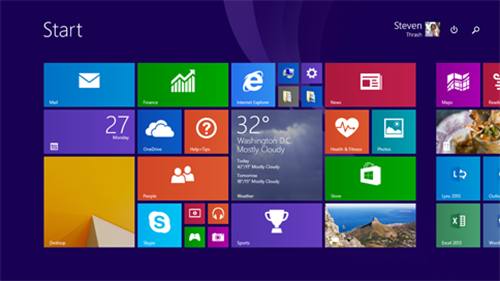 ​
The new feature of the Start screen, introduced for the first time in Windows 8, has been modified to increase its utility. Next to the user's account picture in the upper-right corner, the Power and Search buttons have been added. Now, it should not be difficulty in shutting down your PC quickly and do a search right from the Start screen. Tiles on the Start screen can now be edited or removed at your will. By right-clicking on an app tile, you will get a drop-down menu with options showing what you can do with the tile. You could unpin a tile from the Start screen, pin it to the taskbar, resize the tile or even uninstall the app you have selected. Just like the pop-up notification you receive in the Start menu in the previous versions of Windows, in a similar way, after installing a new application, you will a receive a message in the lower-right corner of the Start screen that will direct you the newly installed apps. In the Apps view, the newly installed apps will be highlighted, so that they are easily noticeable.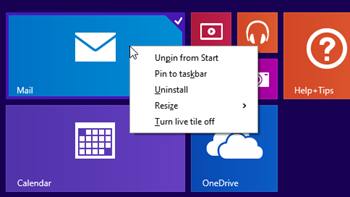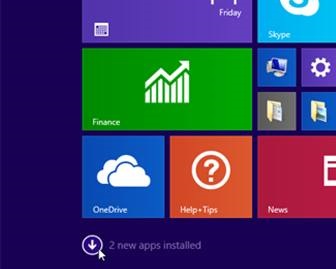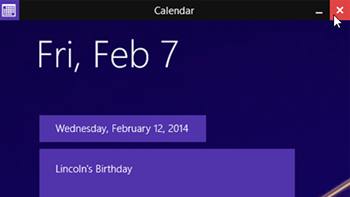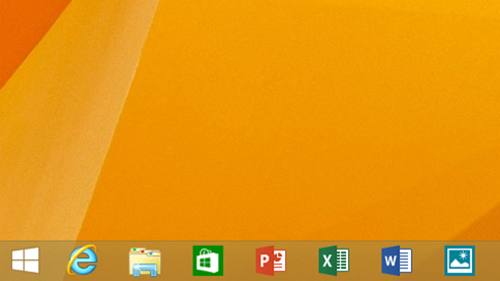 ​
A few slightly significant changes have also been made to the desktop and taskbar. Like its previous versions, Windows 8 will boot directly to the desktop for select devices. Now, it is also possible to pin desktop apps, Windows Store apps and favourite website to the taskbar. Accessing the taskbar from Windows Store has now become easier because by moving the pointer to the lower edge of the screen of the screen you can see the taskbar. Realising the problems users have been having in closing Windows Store apps, Microsoft has added the Close and Minimize buttons. They can be accessed by moving the pointer to upper edge of the screen. Once updated, the Windows Store will be pinned to the taskbar, by default.
Before the hype of new stuff starts dying down, new apps like
Split Pic
,
ZEDGE Ringtones & Wallpapers
and games like
Airport City
,
Kingdoms & Lords
have been added to the Windows Store and Windows Phone Store. In the Windows Store and Windows Phone Store,
My Media Center
has been discounted by 50% and
Halo: Spartan Assault
has been discounted by 72% along with many other apps and games with various discount percents. The update is already available for MSDN subscribers and for others it will be released with the code name KB2919355 on April 8th.
Sources: Windows Experience Blog
1
|
2
|
3
Posted in:
#Gadgets