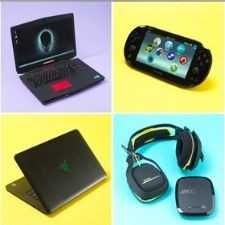 Gadget Geeks
Discuss all electronic gadgets - ask questions, doubts, troubleshooting tips et al. to fellow gadget geeks.
608 Members
Join this group to post and comment.
Microsoft Career Factor: Are you game for this?
Microsoft is introducing a new reality show called "Career Factor" that needs a few outgoing, social media-savvy individuals who need help with their technology careers.
Career Factor is a
reality show
, told online via social media and web videos, where each participant will receive guidance, training, and resources from Microsoft and its partners as they work towards their goals.
Starting in January 2011, individuals will have an opportunity to change their lives and advance their career with the help of Microsoft.
Casting will be open between October 13, 2010 and November 10, 2010. After this time, no new applications will be accepted.
If selected, there will be commitments starting in mid-November 2010, such as photo shoots (travel is not anticipated for the photo shoot). The show is scheduled to begin January 3, 2011 and end on May 19, 2011.
You will be expected to fulfill your commitments to Career Factor for the entire duration of the show as outlined in a Career Factor participation agreement.
During the show, you will set a personal goal for yourself and, working with the Career Factor team, map out a plan that will enable you to reach that goal. That plan may include, but is not limited to, completing Microsoft training courses (either online or in-person), speaking with experts and mentors, attending conferences, and taking certification exams.
You will be expected to complete those activities as needed and work towards your goal during the show, although your goal does not have to be completed in the allotted time frame.
To apply, visit their page at :
Born to Learn
Here is a video of one, Tushar Joshi, who has applied for this Online Career Factor Reality Show.

See this video here:

[video=youtube;gGZMMXZ5VS4]https://www.youtube.com/watch?v=gGZMMXZ5VS4&feature=autofb[/video]