Meet Zanco Tiny t1, World's smallest mobile phone
Recent times have shown a growing trend and passion for high-end widescreen
smartphones
. Apart from providing diverse
functionalities
, these phones generally come with a handsome price tag attached to them. That being said, we all know that feeling when our precious device accidentally slips and falls to the ground, shattering the screen or worse. A basic functionality cheap phone seems a savior then; helping us focus on the job at hand. Taking such common needs into account an UK-based startup, Clubit New Media has come up with the idea of the world's smallest phone.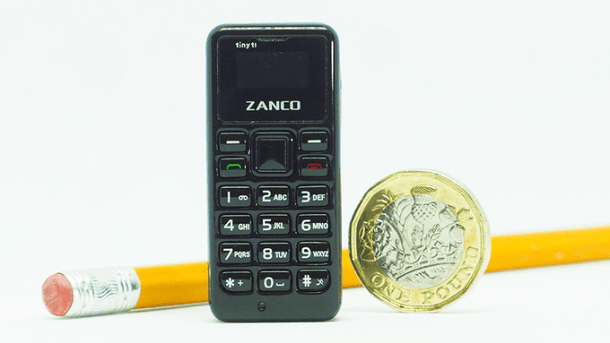 ​
Named as "Zanco Tiny t1", the phone is smaller than a credit card and comes with the basic call and text facilities. It is smaller than
Elari

Nanophone
C which was earlier launched in July 2017 in India.
The phone is so tiny that it can be accommodated in almost any pocket or bag, no matter how small. It weighs approximately 13 grams and has compact dimensions of 46.7 mm × 21 mm × 12 mm. The Kickstarter page of the company claims it to be a backup phone, made especially for joggers, walkers, cyclists, runners and extreme sports enthusiasts. The device can also be effectively used for the occasions where one wants to travel light and stay connected but doesn't intend to carry a bulky mobile device.
Zanco Tiny t1 is still a Kickstarter campaign though, and will only be funded if it reaches the target goal of US$ 33,480 by January 19, 2018. So far, it has achieved US$ 29,638 and hence seems very close to the final target. It is hoped the phone will be available for worldwide shipping by May 2018.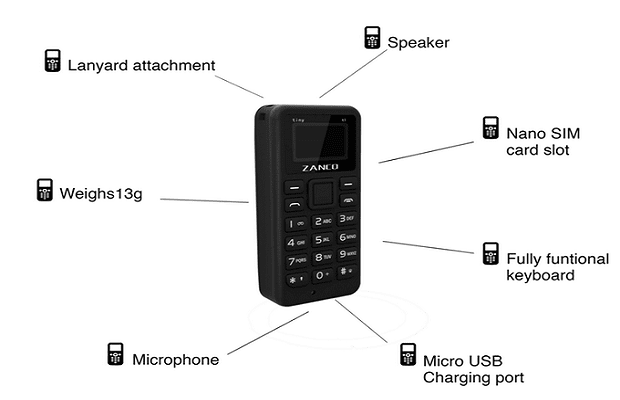 ​
The tiny phone operates on 2G networks and will be available in 2 band frequencies - 850/1900 and 900/1800 GHz. As such, the users will have to choose according to their country's band specifications. It supports a nano-SIM card and comes with 32 GB inbuilt storage. It also has a 0.49-inch
OLED screen
with display resolution of 64 x 32 pixels, backlit T9 keypad, micro USB port and Bluetooth. To support the power requirements, it has a 200mAh battery which can last up to three days on standby and for up to 180 minutes of talk time. The phone supports up to 300 contact numbers but can only save a maximum of 50 SMS.
The startup claims this toy-like phone to be the "must-have gadget" of 2018. Whatever the case, the tiny phone seems to solve the problem of remaining connected to the world while also saving one's dearest primary smartphone from damage when on the field.
Source:
Kickstarter

wow thats amazing
Only logged in users can reply.