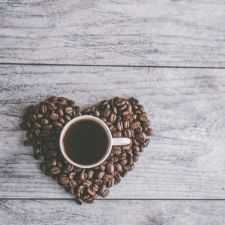 Coffee Room
Discuss anything here - everything that you wish to discuss with fellow engineers.
12762 Members
Join this group to post and comment.
List Of Free & Commercial Software Used By Civil & Structural Engineers
CEans,
Let's compile a list of all the various software used by Civil & Structural engineers. If you're providing link to the commercial software, please make sure that you're pointing to the legal or official download site. Any link pointing to the 'warez' site will be quickly removed and pose a risk of permanent ban on your account.
AutoCAD By Autodesk
:
https://usa.autodesk.com/autocad/
AutoCAD Civil 3D
:
https://usa.autodesk.com/civil-3d/
prachicivil

plz suggest me site for free download of autocad
Unfortunately, we do not encourage illegal activities here on CE 😀.
Lately all services and software are tending to go online. Don't you think that structural engineering calculations will go in the same direction? Using this web site you can access your calculation from practically everywhere, there is no need to install anything:
https://www.onlinestructuraldesign.com
MeteorSpec.
AutoCAD® plugin for calculating total lengths and areas of polylines.
MeteorSpec is a multi-purpose tool, so it can be configured to use in any field of design where calculation of total lengths and total areas is needed. These can be various
pipes, cables and overhead lines, coverings, pavements, fences, curbs, communication lines
etc.
The main feature of this plugin is that you can assign data to polylines, that you want to calculate.
Program has an editable Data Library, which means that you can always have a set of objects that you need for your work.
MeteorSpec can generate reports as specifications (summarized lengths and areas per object type) or as explications (list of all objects with detailed information). Report can be inserted in current drawing as text table or AutoCAD table, or optionally can be saved as external text file.
MeteorSpec exists in two versions (free and paid) and both of them are available to download from Autodesk Exchange Apps.
https://apps.exchange.autodesk.com/...utodesk.com:meteorspectrial_windows32and64:en
Program website
https://www.meteorspec.com
Best regards
RFEM - FEM Structural Analysis Software
The finite element analysis program RFEM is a powerful software for quick and easy modeling, structural analysis and design of 2D and 3D models consisting of member, plate, wall, folded plate, shell, solid, and contact elements.
Due to the modular software concept, you can connect the main program RFEM with the corresponding add‑on modules in order to meet your individual requirements.
Tools already included in the main program:
Wind and snow load generators
Automatic generation of load case combinations
Cables
Solid elements
11 languages for GUI and 12 languages for printout report
Interfaces for data exchange with common programs and in many different formats (for example IFC, DXF, Revit, Tekla, Product Interface Steel Construction PSS, and many others)
TRIAL version with all features available for evaluation (30 days)
Free student license for educational purposes.
Network license for Universities and educational institutions.
Webapge:
www.dlubal.com
Program webpage:
RFEM
Software i used are,
AutoCad
Microstation
Geopak
Tekla
Mat3D/Foundation 3D
Staad Pro