Home

>

Apps

>

Groups

>
LeEco's LePro 3 Goes Official in China – Features 6 GB RAM and 16 MP Camera
Question asked by Amit Jha in #Coffee Room on Sep 21, 2016
LeEco, today, has released another flagship device, LePro 3 in China. The device has been first listed on the Le Mall's (China) official website and will soon be available for a flash sale. It is expected to cost around CNY 1,999 (approx Rs 20,093) and is one of the cheapest smartphone to feature a 6 GB RAM.
Features –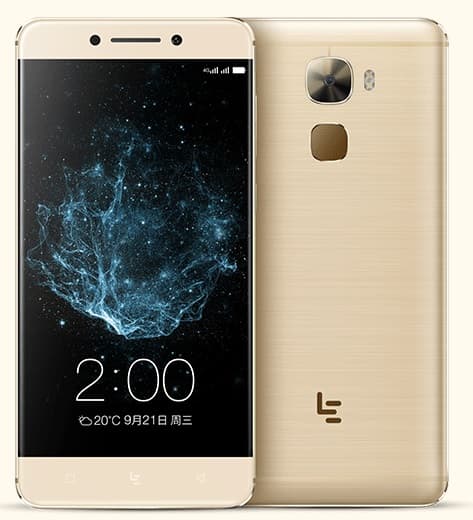 LePro 3 - With Snapdragon 821 and 6 GB RAM
​
LePro 3 comes with a large 5.5 inch full HD screen with a resolution of 1080 x 1920 pixels. It has a 2.5 D curved screen which not only enhances the clarity, but also provides a classy finished look. Crafted in full metal unibody, it is a perfect example of sheer design and true craftsmanship.
The phone has a primary camera of 16 MP and a front facing camera of 8MP. The front facing camera is ideal for capturing selfies. Provided with a 6P lens and an f/2.0 aperture, the primary camera captures stunning pictures and supports 4K video recording.
Talking about the processor, LePro 3 has the latest Snapdragon 821 chipset at its heart. It comes in two variants – one with a 4 GB RAM and 32 or 64 GB memory and another one with a 6 GB RAM and 64 or 128 GB memory. Featuring the latest Snapdragon chipset and an upgraded RAM specification, nothing comes near it when it comes to execution. The design resembles much with its predecessor Le2 and Le2 Max as it has the fingerprint sensor located at the same position as earlier. However, the memory architecture is what which makes the difference.
LePro3 supports almost all connectivity features like WiFi, Bluetooth, NFC, etc. It has two nano SIM slots, of which, only one is enabled to support 4G functionality. Powered by a 4,070 mAh battery and running on Android 6.0 Marshmallow OS, it provides no compromise in delivering quality performance.
Synopsis-
Coupled with a high spec memory and fine camera, LePro 3 is another strong contender in the field of smartphone manufacturing. India will soon be on the list to get stormed by its awesomeness. If released under a price of Rs 20,000/-, this smartphone will provide a tough competition to the likes of Asus ZenFone3 and Lenovo. Till then, just wait for the storm to rush in and drive you with it.
Source -
LeMall China
Posted in:
#Coffee Room
I wonder what purpose does so much of RAM serve? Does it really make any difference to anything on the phone?
@Kaustabh Katdare Sir,
The RAM as specified increases the efficiency of the smartphone by allowing multiple applications to run through.
A normal whatsapp installation takes about 5 MB but in the backend after several update and combined with other files and catched data , it becomes 65 MB , then phones with 1GB RAM shows sluggish response. So more RAM provides more application handling capacity.
#Another important thing which a RAM does is -It increases the number of zeros at the end of the price tag of the smartphone.
Oh well, I do know what RAM does. But I'm not sure if so.much of it on mobile actually helps.
@Kaustabh Katdare Sir, Yes you are right.
Every day a mobile phone comes luring the audience with 4GB , 6GB RAM, etc.
Even after buying a device , it turns out that it won't support in the long run. I think the technology will soon reach to a saturation where people will again return to the basic methods.