Lava Unleashed 4G Connect M1 – The First Feature Phone With 4G VoLTE At Rs 3,333/-
Lava, on Monday, has launched the first feature phone with 4G support in India. Named as Lava 4G Connect M1, this new device responds to 4G VoLTE networks and sports exciting new features. Apart from its feature phone characteristics, it has a VGA camera and supports various in-built applications like Facebook, etc. Expected to be available from next week onwards, the device can be bought from Lava retail stores at a price of Rs 3,333/-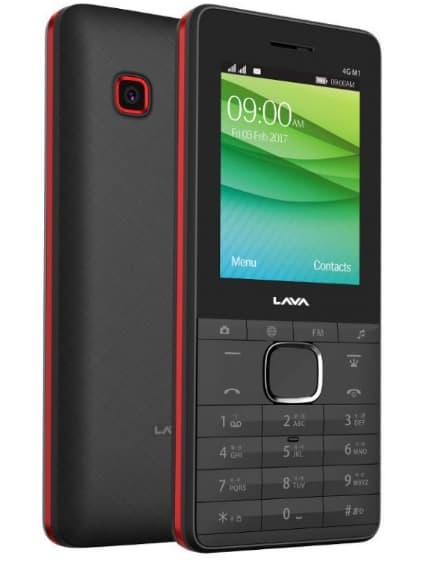 ​
​
Lava 4G Connect M1 - The First Feature Phone With 4G Connectivity​
The phone looks like a regular feature phone because of its rectangular design and keypad. However, its decent processor and enough memory space makes the difference. It has a 1.2 GHz quad core processor which along with 512 MB of RAM is enough to meet the requirement of the user. A 4 GB internal storage and an expandable memory of upto 32 GB is more than what is expected from a feature phone. It is powered by a 1750 mAh battery and also supports 2G calling and connectivity features like Bluetooth, EDGE, etc. The following is a brief list of its unique specifications –
PolyCarbonate body with alpha numeric keypads​
2.4 inch screen with 320 x 240 pixel resolution​
1.2 GHz Quad Core Processor with 512 MB of RAM​
Internal memory of 4 GB and microSD support of upto 32 GB​
4G VoLTE with 2G and EDGE support​
VGA Camera, Wireless FM and Bluetooth​
Powered by 1750 mAh battery​
Hence, it can be concluded that Lava 4G Connect M1 has a strong hardware with excellent connectivity features. Because of its 4G compatibility, it can also support Reliance JIO services and one can find it affordable to switch to it in comparison to an expensive smartphone. Though Reliance also has several LYF smartphones available at a cheaper price, people looking for a feature phone will now give it the first priority.
Source -
NDTV
Be the first one to reply
Only logged in users can reply.