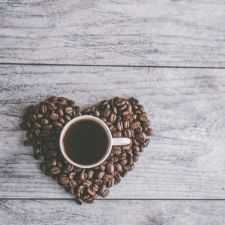 Coffee Room
Discuss anything here - everything that you wish to discuss with fellow engineers.
12774 Members
Join this group to post and comment.
Joined CE, But Can't Post! Help Me!
This post addresses the common issue faced by new members of CrazyEngineers community 😀
This is what I've observed- Many new members do not enter correct email address while registering on CE. As a result of this, they do not receive the account activation email from CE Forum.
First of all, let me tell you something which will make sense. We, the CEans are not Weasels 😁. We wouldn't spam your mailboxes with junk. As a registered member of CE, you automatically get one mail from us - The CE Bulletin.
So, if you did not get account activation email, please send a mail to admin
crazyengineers com along with your UserID. Your problem will be solved within shortest possible time.

Do flood in your questions/queries (if any) in this thread 😀

-The Big K-
hi i jst joined ce but still cannot send posts . i also got my account activated but its sill not working
please help me out with how to start a new thread .
zubinbakshi

please help me out with how to start a new thread .
Its the same as posting a reply, but the button is called New Thread. This button will appear on the forum (for example, Announcement or Electrical and Electronics Engineering) that you want to post in! It will be located at the left hand side of the screen at the top and bottom of the list of threads.
When you do post a new thread, dont forget to put a Title too. Also, make sure you post in the correct forum.
Happy posting!
santoshaidam

hello! friends
Santosh, Introduce yourself in our Introductions section!
-The Big K-
when u register for crazyengineers site then u get reply from admin through mail in that u get a link to complete u r registration
u just go to the link then u r registration is complete
after that u can post
bye tc
helo, im pri.
new 2 this site, plz help me
i cant post

priya mandole

helo, im pri.
new 2 this site, plz help me
i cant post

You can't post?
You just did!
please tell me the complete procedure of CE
i am new to this site and i am facing problem to access it
help!!!!
sir, I need help on the following topic:
Build a virtual reality system where people can interact with virtual objects or creatures without the need of headsets, goggles, or any special sensing equipment.
Can i get an Abstract for it?