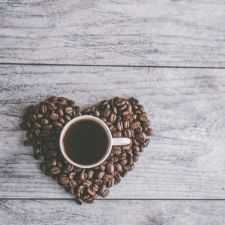 Coffee Room
Discuss anything here - everything that you wish to discuss with fellow engineers.
12775 Members
Join this group to post and comment.
JNU - The point of view from half way around the world
All I can say is there are dumbass students everywhere.
I wonder how a politically biased article made it to the newspaper of a university! This should have definitely raised red flags as soon as this article arrived at the editor's desk. Wonder if freedom of expression overshadows the basics of journalism.
@Shashank Moghe
- The JNU and I guess all other colleges and Universities around Delhi are launchpad for new politicians. The media itself is heavily biased and have their own agenda.
Most of these issues, I guess are meant for diverting nation's attention from the positive news out there. Call me extremist but I support taking into custody everyone in JNU who allowed such protests and slogans in the University campus. Fcuk freedom of speech; if it's about breaking my nation.
Cant help but agree there. What is the point of getting an education if by the end of it you are still stupid as F.
I've been following the JNU episode and it looks like it's all media created hype around Kanhaiya Kumar. I wonder why's he become so important for media that they're questioning him and after him. Just ignore the kid and focus on what you ought to be doing - news reporting.
I guess the only option left for the Opposition is to be disruptive, when the ruling party has a clean majority. Same goes for media houses- when there is a coalition government at the centre, there is always some action to report. When there is no such action, they just float irrelevant and unimportant topics. This has gotten to a point where it becomes unbearable to watch the news anymore. I imagine what it would be like to have a news channel air the good things that are happening in our country.
Shashank Moghe

when the ruling party has a clean majority
Even if that's true, the upper house numbers don't add up for them. Until that happens, I'm not sure if we can expect 'major' reforms.
I don't watch the news anymore. Twitter and almost every other social media is now being manipulated by paid trolls and I'd rather stop feeding myself with all the negativity.