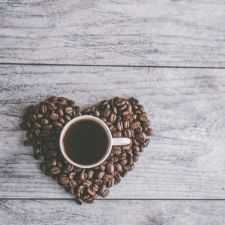 Coffee Room
Discuss anything here - everything that you wish to discuss with fellow engineers.
12892 Members
Join this group to post and comment.
Jeff Bezos ($90.9 Billion) is world's richest man. Bill Gates #2 ($90.7 Billion)
Amazon's stock has hit an all-time high on intraday trading, zooming its founder's wealth to whooping $90.9 billion. It made Mr. Bezos the richest person in the world, trumping Mr. Bill Gates who has net worth of $90.7 billion. This is interesting because investors are expecting that Amazon will announce decline in year-on-year profits.

Amazon's market cap is currently at $513 billion and Jeff Bezos owns a cool 17% of the company. Bezos also owns Blue Origin, the space rocket company and Washington Post - the media company.

If you had all the Bezos' money, what'd you do with $90 billion? Tell me.
We are only two. We have a house. Our total annual expenses all found including gifts and travel comes to about Rs.600,000. Medical expenses excluded.
At 78 years there is no personal use to me for that kind of money. I would put it all on setting up engineering teaching, R&D, and technical work force training across the country with self sustaining funds. No fees will be charged for the courses. A portion will be set aside for free hostel for the deserving students unable to pay for it.
The organization will have to be self sustaining.
Maybe funding of deserving startups can also be considered. They payback once successful.
Rs.5,000,000,000,000.
Too many zeroes. Ultimately ending as a single zero.
Okay, I'm 35 at the time of writing this post and there are few things I'll do -
1. Take out $1 billion and invest that money into funds (70%) + land (10%) + FD (10%).
2. Out of remaining 10%, some amount of money is going to buying material happiness 😨.
3. Ok, I did leave out a TON of money. That is going into -
Clean energy research. I think we desperately need to discover a way to stop polluting our planet.
Cleaning up of our rivers and finding permanent solution to stop polluting research.
Finding out a way to mass-clean air and restore it to levels it was Jurassic era.
Investing in promising startups
Job creation for both skilled and unskilled people so that everyone can feed themselves and the dependents
Rest of the money would go into funding innovation in farming technologies that doesn't harm the Earth.
How's that?
Kaustubh Katdare

How's that?
I am clean bowled.
To earn this kind of money, one needs to create a product that everyone uses on this plant earth.Like Mobile Phones, Like Internet etc.

Personal Opinion : Earning money should not be our motive, Serving people with innovation should be. Like Bill Gates, who created Personal Desktop for everyone to use. Bill Gates was already Personal jet kinda of rich. He is currently working on wiping malaria out of earth.

P.S. if earning this kind of money provides me great fame, then i would like to book a meeting with warren buffet and bill gates , learn how did they connected the dot of their lives and became this rich.
Kaustubh Katdare

How's that?
Well, With that I have no answer!
You have covered all the points that I thought about when reading first post before reading your reply. 👍