Home

>

Apps

>

Groups

>
Japan Gets World's First 8K TV Broadcast With NHK's Super Hi-Vision
Question asked by Satya Swaroop Dash in #Coffee Room on Aug 2, 2016
While you are mocked in India for not having an HD channel subscription for your HDTV, folks in Japan have headed to a resolution that is 16 times your precious HDTV is capable of showing you. Japan's public broadcaster NHK launched a satellite channel that broadcasts 8K content. As you might know 8K refers to a resolution of 7,680 x 4,320 pixels which is four times the new 4K standard that has made its way to streaming services like Netflix and selected channels in certain countries. The format used by NHK to broadcast 8K content is called "Super Hi-Vision" and it is accompanied by 22.2-channel surround sound.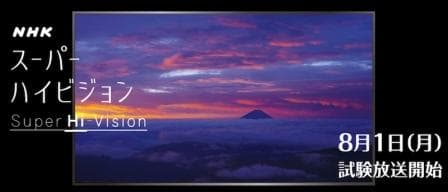 ​
Japanese viewers were treated to a J-pop concert, highlights from the London 2012 Olympic Games opening ceremony, footage of famed Japanese conductor Seiji Ozawa in a Beethoven concert and program on Japanese botanical drawings in 8K resolution on Monday in the inaugural broadcast. The only problem here that no one is Japan has the equipment to actually watch the broadcast that begins at 10am and ends at 5pm every day. NHK has therefore had to install viewing stations around the country that can be used by viewers to watch snippets from the upcoming Rio Olympics.
NHK has a tradition of using next generation technology for its broadcast since its inception. It was the first channel to broadcast high-definition back in 1989 when the technology was unheard of in rest of the world. The channel showcased its capability to use 8K content back in 2002. Japan is planning to begin direct-to-home transmission of 8K channels by the year 2018 and when the Olympic Games begin in 2020 the country will be ready to broadcast the event in 8K resolution.
Source:
PC World
via
Engadget
Posted in:
#Coffee Room