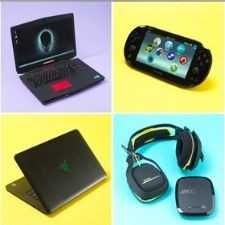 Gadget Geeks
Discuss all electronic gadgets - ask questions, doubts, troubleshooting tips et al. to fellow gadget geeks.
645 Members
Join this group to post and comment.
Jailbreak Your iOS 5.1.1 Device With Absinthe 2.0
The second version of
Absinthe
has been launched just about a few months after the release of its previous version of the Jailbreaking tool. The new release is an effort from the teams of Chronic-Dev and iPhone-Dev, also known as the Jailbreak Dream Team. The new version of the tool supports only the 5.1.1 firmware of iOS, meaning you'll be able to Jailbreak your New iPad with this tool.
Not only that, all iOS devices updated to iOS 5.1.1 could be Jailbroken except the latest iPad 2 with 32nm A5 processor, for which update will be available later. The Absinthe 2.0 is available for download for Windows, Mac and Linux. The source link below would guide you for the step by step process of Jailbreaking your iDevice and download links. Just be careful of the consequences of Jailbreaking your iDevice.
Source:
GreenPoison