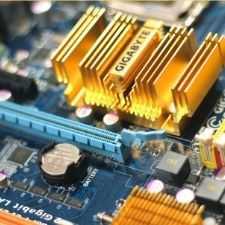 Electronics
Community of Electronics Engineers to discuss all concepts, topics, questions and doubts.
608 Members
Join this group to post and comment.
Is the water used during production of electricity drinkable?
When electricity is produced ,(ex.mechanical /hydraulic energy to electrical energy),water is being wasted?if not then they are drinkable ?
I've tried to rewrite the question. Let me know if's actually the question that you wanted to ask. 
AFAIK, the water; or should I say steam is superheated before it's fed to the turbines; and later cooled down. My guess is that you 'can' technically drink this water; but I don't think there's much of a wastage anywhere in the process. 
Can you add some more detail to your question, please? 
There should be wastage theoretically!ex.energy is neither created nor destroyed.so if there is electricity production then there must be a decrement in another energy!
I precisely mean about energy conversion!!
It's heat energy in this particular process which is getting converted to electrical energy
It is coal which is getting wasted
It's not the "water" getting converted into electricity. How much of coal gets wasted depends upon several factors. Coal does have a good amount of energy density. In India, the ash content of the coal is ~30 - 40%; which means only the rest of the coal is actually used for power generation. 
So yeah, significant part of the coal does get wasted during the power generation process. But these days, the fly ash is used elsewhere in construction activities. 
Just to answer your question - producing superheated steam is the main purpose of burning coal. Even in nuclear power plants; the heat from the fission reaction is used to superheat water before feeding it to the turbine; which moves the generator to produce electricity.
The water wasted in the entire process is minimum. Are we getting closer to answering your question? 
Let me show how water used in electricity generation
https://www.youtube.com/watch?v=rnPEtwQtmGQ 
A more recent upgrade, posting it for better visualization
https://www.youtube.com/watch?v=XiefORPamLU 
You see there is no change in composition of water neither water gets polluted. It just water's kinetic energy which converted into electric energy.
The Coal power plant which burn coal to generate heat to vaporize water,  that water again  used in next cycle. That is not much of water goes out of the plant. Water keep getting recycle and used to treat the coal waste. The big chimney you see in power plant used to as cooler and treating waster.
I was doing a mandatory in-plant training as part of my chemical engineering course at Mettur Chemicals in Mettur in Tamilnadu in 1960. I have a fascination for dams, bridges and such and used to walk daily to the dam, which was very near the plant. On one such walk I found a lot of people waving flags and protesting. I pulled aside one of them to find out what the issue was. The man, a farmer, told me that they were protesting against the hydro electric plant, which removed all power from the water leading to poor crops in the fields below the farm. As usual, this was engineered (Crazy Engineered?) by the opposition.
I explained to him why they were completely off axis and that they would be better off back at tilling their fields. As I was not yet twenty then, what I said did not carry much weight.
I could not resist the digression. To get back to the topic: Water is a permanent chemical. Nothing much happens to it. True that it can get contaminated chemically or biologically but once cleaned it is just water.One can do whatever one wants with it.
The oldest water found on earth (till now) is more than two billion years old!
New record for oldest water found in Canada
New record for oldest water found in Canada
It is ridiculous to see a date of expiry on a bottle of Bisleri water.
So @Prudvi Raj , go in peace and have your shower and a long cool drink of water, probably from downstream of a dam used to produce power.