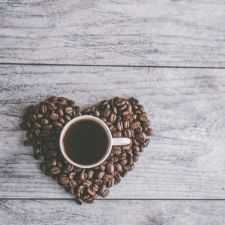 Coffee Room
Discuss anything here - everything that you wish to discuss with fellow engineers.
12758 Members
Join this group to post and comment.
Is media too much biased?(Specially News Tv channels)
In context of private Indian News channels,
I am feeling that these news channels only interested in cricket things, showing a minor political issue to big one and some high profile crime cases, movies and shows on daily soap😨 .
I hardly see social program on social issue, giving highlight to games other than cricket.
Interview of people from the field other than politics and movies.
I am wondering if the same condition in other countries too.
what do you think?
If some one living in other country (other than India) please give your view.
yesterday I switched on Tv to watch some news channel on NDTV, aaj tak and star news but they are showing lots of ads so I switched to DD news.
There was news about Aditya Mehta who won Asian snooker championships and bring trophy after eight-year-long by defeating compatriot Pankaj Advani .
https://www.dnaindia.com/sport/report_im-part-of-history-says-aditya-mehta_1682860
here is one more achievement by Pankaj advanin on 9th april:
https://www.dnaindia.com/sport/report_pankaj-advanis-win-creates-history_1673349
(needless to say never watched any coverage of this even)
and there was no news I have watched on any of the private channels they are just showing IPL things and some cricketer "experts" like they are sitting in news room and decide stretegy of the game.😲
I think news channels infuence us more than a bit , in making any view about a news and happening arround the country.
Media is always biased because it's controlled by the big buck advertisers who pump in their money required to run the operations. No media can ever be 100% independent.
Media is a business, and as any business it works on the principle of profit. They only show you the news which will increase their TRP, any other news; they dont care. More viewers, more money.....who the hell cares about social issues!
TV news is becoming old-school. Internet is the new and righteous source of authentic news.
But then again, internet is a clutter-ful space, it is tough to decide whom to follow and whom not to.