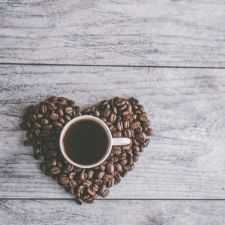 Coffee Room
Discuss anything here - everything that you wish to discuss with fellow engineers.
12920 Members
Join this group to post and comment.
Is master in engineering management(MEM) a worth while course to purse after undergrad? Does it have a good scope currently? What about job opportunities?
I am planning to purse MEM after my BE in ECE. I'm confused about whether mem is a good option or not
Are you looking to pursue it from a foreign University? If yes, which country are you targeting? 
Yes, I am planning to go abroad to pursue the course. I have shortlisted certain universities in US (Duke, Purdue, Northwestern) and in Australia (nation university and Melbourne university) 
That definitely is a good choice for Universities. Be aware that you'll need a good GRE score to be eligible to get admission into any of these Universities. That said, most renowned Universities will have good campus placement programs and that should take care of your first job. 
It's not good to talk about what's the scope; because the industries evolve and their requirements vary. You need to understand what engineering management is about - and why is MEM getting popularity in recent years. 
Competition among the businesses of 21st century is fierce. For companies to succeed and stay at the top of their game, it's essential that they optimise their operations end-to-end. 
That's where they require best managed engineering practises that not only allow to cut down on timings but also optimise on costs and efforts. 
Think of engineering management as the 'middleware' between the technical teams and management. They have to connect both and also ensure proper management at all levels. 
You'll need to have the best of engineering skills and management skills as well. All this means is that the industry is going to need engineering management people to lead various projects and initiatives.
That answers your first - question - "Does it have good scope?". Yes it does, and for foreseeable future, it will.  
Be aware that there are no 'set' job definitions in this domain. Qualified people could work into variety of domains at various designations. 
The jobs could vary from an Analyst to team leaders to system integration engineers. Several companies would hire MEM folks as strategy planners or as project managers. 
Overall, I believe you are making a good career move; but your first priority should be to prepare yourself to get admitted into any of the top Universities that you've short-listed. 
I'd typically recommend getting into higher education after gaining 2-3 years of professional experience in any company. It not only elevates your chances of getting into good University; but also builds confidence in your potential recruiter at the time of campus placements; after completing the MEM post-graduate degree.
I hope this helps. If you have any specific questions or doubts, you may post them below. All the best!
Thank you, it cleared all my doubts.