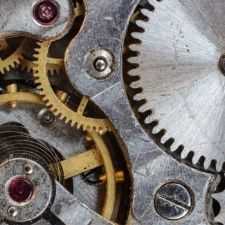 Mechanical
Community of Mechanical Engineers: Get help about everything related to mechanical engineering from fellow mechanical engineers.
741 Members
Join this group to post and comment.
Inspite of Good job..should i go for year gap to study GATE in mechanical ?
Mtech from IIT in mechanical or MS from US or continue job on my BE degree
Hello !!! First , I think the phrase in the question should be "instead of" and not "in spite of" ... Now , the choice MS or M.Tech/M.E or Job... It depends on you... If you need or want to have some work experience , go for the job. If you want to pursue a career in research and development , go for MS , if done in the US , it may open several ways for you to develop yourself into a research and development professional. Else , if you want to study engineering in depth... with specialization in a certain field... go for GATE and the IIT... I hope you will get a nice job after your M.Tech. You may also go for PhD after M.Tech and proceed into the field of Research.
I hope my answer helps you.
Any questions..??
Hello..thanks for reply .to study gate and get in iit i need to leave my job. I need time to study and after mtech i want job with better salary and much better job profile. So leaving the current job s arisk which should i take?is the question
Not interested in research but still want technical job in mechanical with high packages above 10 lakhs in india so currently i am thinking abt mtech