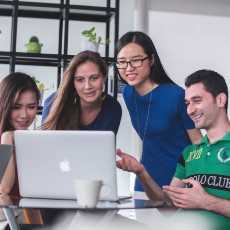 Internships for Engineers
Latest internship opportunities for engineering students
739 Members
Join this group to post and comment.
In seach of internships..
hello CEans,
I am new to this forum.i'm a 3rd year engineering student pursuing electronics and communication field in bnmit, bangalore. Having knowledge about microcontrollers ,microprocessors and knowing languages like C n C++, i am searcing for internships in any embedded/vlsi based company. I would prefer companies in and around bangalore. This is just to have an exposure to the corprate/industrial world.. So, guys can you please help me out in finding one?😀
Re: In search of internships..

Hi trilok... I ma too a student of 3rd year,btech. So if u really wanna do ur internship atleast for 6 months den go for companies lyk CISCO,etc.. i ll later post u d detailed list of companies to apply for intern. else if u dont have sufficient tym den u can apply for interns in any good institutes lyk NIT or IIT.Go for VLSI designing or AUTOCAD.. TLC etc... All the best.😀
Re: In search of internships..
bhagya.diva

Hi trilok... I ma too a student of 3rd year,btech. So if u really wanna do ur internship atleast for 6 months den go for companies lyk CISCO,etc.. i ll later post u d detailed list of companies to apply for intern. else if u dont have sufficient tym den u can apply for interns in any good institutes lyk NIT or IIT.Go for VLSI designing or AUTOCAD.. TLC etc... All the best.😀
thank u bhagya, for the info u shared.. it would be better if you also let me know the detailed list of companies to apply for intern.. i'll look forward for it..😀
HI friends!! i've just joined CE. I'm 4th year student in E&C. i've the same prob as TRILOK has that in search of internship in any embaded/communication based company, so please suggest me the list of companies near bhavanagar,rajkot or surat in gujrat. Thanks in advance😒