Home

>

Apps

>

Groups

>
IITians Build Kraken 3.0 - A Smart Underwater Robot
Question asked by Kaustubh Katdare in #Robotics on May 11, 2015
Kraken 3.0 is the new version of Kraken 'Autonomous Underwater Vehicle' AUV, being designed and built by a team of about 20 undergraduate students from IIT Kharagpur. All these students belong to various engineering disciplines like computer science, electrical, mechanical, ocean engineering and have been aiming to take part in the AUVSI ROBOSUB to be held in San Diego, California. The latest version of the machine, called Kraken 3.0 has already been prototyped by the team at the Centre for Robotics, reports
NewsNation
.
This new robot can go as deep as about 10 meters in water, just like a submarine and it can be programmed to perform specific tasks like underwater surveying, identifying lost objects or debris and even picking up items. It can also be engineered to perform repairs under the hull of a ship.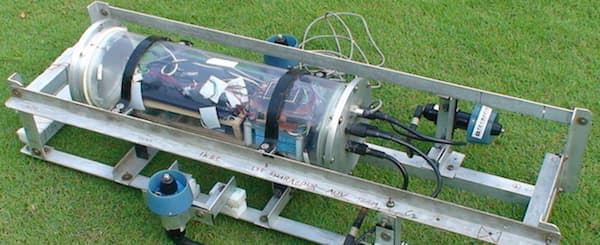 KRAKEN 2.0 - IIT KGP​
The Kraken is equipped with variety of sensors. An overview of the robot from Mechanical, Software and Electrical perspective is available on the official website (linked below). The robot can rotate itself in about five directions and is capable of taking its own decisions. One of the team members, Abhay Kumar informed NewsNation that the AUV is more intelligent than the drones and a powerful, on-board computer is an integral part of the system.
The Team AUV has advanced the Kraken machine in stages since December 2010. Students from various engineering disciplines at IIT-KGP gathered to deploy their skills and built the Kraken 1.0 in June 2011. The main aim of the project was to overcome the challenges of underwater navigation like depth pressure, water leakage, overall stability related issues and inadequate underwater lightning.
On their official site, the IIT students have mentioned that the team's faculty advisors include Dr. C.S. Kumar and Mr. Vikranth Racherla Professors Mechanical Engineering and Vishwanath Nagarajan from Ocean Engineering and Naval Architecture. We wish the team all the success in their upcoming endeavors and await the updates to their smart underwater robot.
What are your thoughts about underwater robots that are super useful in rescue missions and conducting research on flora and fauna in deep sea? Share your opinions with us in comments below.
Source:
AUV-IITKGP
|
NewsNation
Posted in:
#Robotics
Feels great to read news about robotics coming out of Indian institutions. All that we get to read is robotics research news from US and UK based universities only.
I will wish that the work will be continued and this robot will be a path breaker in its own area. I will wish that the team will not need to drop this project and god will give them all the motivation strength and help to continue their work and research.