IIT Roorkee researchers discover a Novel Drug to tackle the deadly Chikungunya Virus
In what could be the first of its kind breakthrough, researchers at IIT Roorkee have zeroed in on the drug called Piperazine, to tackle the deadly Chikungunya disease. Having discovered the anti-viral properties of the drug, their painstaking research has shown that the spread and replication of the Chikungunya virus can be efficiently curbed in a lab setting with this already existing drug in the market. Developing a new antiviral drug molecule can take over a decade, and that is the reason why we are looking at repositioning existing, approved drugs and testing these to see if they might inhibit or kill pathogenic viruses, quoted Dr. Shailly Tomar of the Department of Biotechnology that conducted the research at the Institute.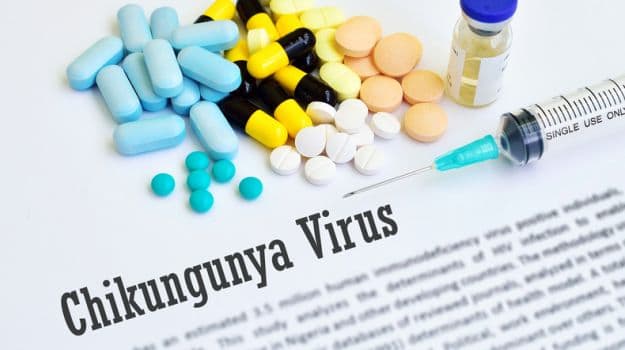 ​
Small heterocyclic molecules such as piperazine can act as potential pharmacotherapeutic agents and binding of these molecules to the hydrophobic pocket of capsid protein (CP) on the alphavirus offers a new perspective for therapeutic intervention according to the research. X-ray crystallographic technique, in combination with computational biology and fluorescence techniques were used for the binding process. The antiviral activity of piperazine against Chikungunya virus (CHIKV) was investigated by plaque reduction and immunofluorescence assays. Since the aforementioned pocket serves as the key to the replication of the virus and its spread inside a host, its inhibition effectively prevents budding and spread of the virus.
Chikungunya is a vector-borne infection caused by the bite of mosquitoes infected with the virus (Chikungunya virus-CHIKV). Symptoms include fever, joint pain, headache, muscle pain, joint swelling, and a rash .These typically occur two to twelve days after exposure. In recent times many cases have been reported for the disease in the country and it has emerged as a major public health concern.
What makes the research noteworthy is the fact that there is no antiviral treatment or vaccine available in the market for the cure of Chikungunya currently. The available treatment focuses majorly on just relieving the symptoms associated with the virus infection. The researchers are currently testing the molecule on animals and hope to take this to clinical trials soon. The findings have been published in the Antiviral Research journal by the Elsevier group.
Source:
ScienceDirect
via
TOI

There appear to be some patents existing on this already.
Only logged in users can reply.