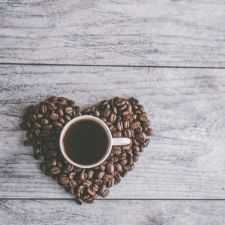 Coffee Room
Discuss anything here - everything that you wish to discuss with fellow engineers.
12796 Members
Join this group to post and comment.
ideas for final year project/thesis
greetings all crazy engineers 😀
i am a 3rd year mechatronics engineering student and i'm taking my final year thesis next year. any suggestions on fun topics that i can do?

i have been asking around and responses that i got including:

a) automatic human body washer =.=
b) wall climber spider-robot
c) etc

comon guys. give me ideas that i can do to help improve the world haha 😁
Autonomous Robotic Life Form 😁

.. welcome to CE, waterjunk. Its good to have Mechatronic engineers onboard! Hm, some ideas eh.. What about a basketball shooting robot? There you'd need to calculate the trajectory etc etc.. thats what I would have done if I had taken Mecha 😉 Perhaps you can make it bounce the ball too! I tell ya, basketball has alot of dynamics involved in all aspects of the game... but, im not sure how that would help the world 😛 you'd never know though..
Basketball shooting robot - I liked that idea. On CE, we should encourage innovation. We'll soon start working on compiling a list of ideas for projects.

-The Big K-
Me: Hi. I would like to do a basketball shooter.
Professor: For?
Me: ...

Not that the idea was no good, but I don't think it's suitable for my situation. Thanks for that suggestion anyway 😉
Waterjunk: I would like to do a basketball shooter
Cool Professor who watches NBA: For real?? Awesome!! Go ahead with it dude! Would love to see it swish from downtown!!
Waterjunk: 😁

Hehehe, you're probably right. Its just im really into basketball and stuff. However, if you think about the science behind basketball in general, you can learn quite a lot if you based a project on it 😉 A robot that can automatically shoot projectiles at different velocities and angles relative to where it is to the basket is quite cool. Plus, a basketball shot is not launched like a cannon. It has a lot of back spin in it, resulting in magnus forces and all.

Im sure that kinda robot can be used for other things besides basketball 😛