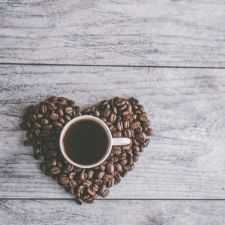 Coffee Room
Discuss anything here - everything that you wish to discuss with fellow engineers.
12834 Members
Join this group to post and comment.
idea for final project in mechatronic engineering
hello all crazy engineers,
actually I'm having a problem for my final year project...
currently I'm studying in German Malaysian Institute (GMI)...
GMI only give me one week to do a proposal on the project...
the concept of the project must is packaging,filling or assembly...
it also must have at least 4 station...
the project must new one or enhance from the current machine...
the size of the project is 1 meter x 1 meter...
i already think for the whole 2 days but still don get any idea...
please help me all the crazy engineer...
this is my last semester before i graduate...
well that sounds great

if it is packaging, u can make a prototype which is working like Denso robots

and then by applying offline or online-programming u can make a pick and

place system...or what u can do is making a line follower robots and then

u can reinforce it by using a fuzzy logic concept...iam also looking forward

2 do my project in re-inforcement learning, and i have 2 propose by 2day..

so still u r lucky 2 look for...hope atleast i throw some enlightment in ur mind

friend...anyway keep working hard and wish u all the best...


try to build machine prototype which can recognize broken tablets in pharma industries
equipments and knowledge which is mandatory is:
conveyor,plc,image processing
hey,why dont u make a strong robot capable of aasembling huge steel sheets,robot are rarely used in heavy engg.
Packaging machine is tough to make.
Do something in counting or stacking machine