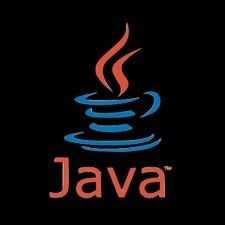 Java Developers
Community of Java Developers: Get Java Programming Help from fellow Java Developers across the world.
562 Members
Join this group to post and comment.
I want mini project using for java script
😕 HI EVERYBODY, I AM NEW MEMEBER OF THIS FORUM, I AM STUDYING BCA FINAL YEAR, I WANT TO MAKE A MINI PROJECT, SO PLEASE ANY ONE CAN SUGGESTS ME TOPICS, I WANT TO MAKE A PROJECT USING ANY ONE OF THIS LANGUAGE JAVA SCRIPT OR VB SCRIPT, SO PLEASE HELP ME.


THANKS
Hi and welcome to the forum ! Please do not use CAPITAL letters.
How about developing a software for your college library system?
try your computer skills in my MINI car..it may work probably..you can think of a way on how to eliminate the use of catalytic converter by the use of computers..
logu28

😕 HI EVERYBODY, I AM NEW MEMEBER OF THIS FORUM, I AM STUDYING BCA FINAL YEAR, I WANT TO MAKE A MINI PROJECT, SO PLEASE ANY ONE CAN SUGGESTS ME TOPICS, I WANT TO MAKE A PROJECT USING ANY ONE OF THIS LANGUAGE JAVA SCRIPT OR VB SCRIPT, SO PLEASE HELP ME.
THANKS
yes ofcourse Library management sys is a good one... but with java script or vbscript itself could you create a project? it is just a client side scripting language..you need to work on some server side languages like servlets, jsp also,