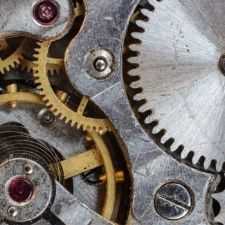 Mechanical
Community of Mechanical Engineers: Get help about everything related to mechanical engineering from fellow mechanical engineers.
738 Members
Join this group to post and comment.
I have a GPA of 7.0 till my 6th semester but I have got many backlogs and also I got a drop in 2nd year will I get placed in good in future ( mechanical engineering)
I had scored 85% in 10 & 65% in 12 and GPA is currently 7.0 till my 6xth sem with many backlogs in mechanical also I had a drop in engineering will I get placed if I have good technical knowledge.
My cousin, who is a mechanical engineer, got placed in a good company after 6 years of struggle. He works into IT and not core company. So, there are good chances that you will get placed in a good company. It is impossible to make a prediction. 
Backlogs mean that you will find it hard to find placement right out of campus. You could look at expanding your skills-set, acquiring relevant certification, getting trained in technologies that are relevant to the industry that you wish to join. 
Try to find a job with smaller companies so that you can gain some experience. Once you've experience, it's easier to find a job with better companies. All the best!