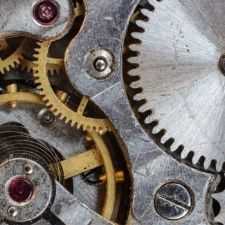 Mechanical
Community of Mechanical Engineers: Get help about everything related to mechanical engineering from fellow mechanical engineers.
809 Members
Join this group to post and comment.
I completed diploma mechanical engineering, so in future what I do for best career ?
I too have complete my diploma in Mechanical Engineering. I will tell you about the different ways you can progress in your career.
1. Do courses in a subject of your choice. The subjects can be: CNC Training, CAD/CAM Training, AutoCAD, AutoCAD 2D & 3D, Pro/E, Catia, Unigraphics, Ansys, HyperMesh, Tool Design, Mechatronics and Robotics, ADCNC PG Safety, Boiler Operator, RADIOSS etc.
2. The usual way do B.E. or B. Tech in Mechanical Engineering. Aim for jobs in companies like TATA Group, Kirloskar, Siemens, Geometric Ltd, Crompton Greaves, Thermax etc.
3. You can go for MBA in India or abroad. 
Is there anything specific you had in mind?
I agree with @Bala Venkat. My recommendation is to go for the formal 4-year degree course (you'll do it in just 3) so that your chances of finding job are better. There are several jobs that will require you to have BE degree and diploma won't be sufficient. 
Most of the courses mention by Bala are job oriented and many SMEs will select candidates directly from the institutes that offer these courses. Look for the institutes in your city that offer these courses and check their track record. 
I wish you all the best. Please Like the answer if it has helped you. 
The above suggestions are good. Additive Manufacturing is increasing in manufacturing applications abroad and in India. You can add this to the above.