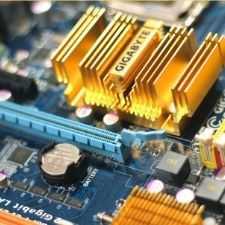 Electronics
Community of Electronics Engineers to discuss all concepts, topics, questions and doubts.
586 Members
Join this group to post and comment.
How to program a learning IR remote?
I have MI BOX3- (MZ-16-AB) android box which has IR receiver. I just found out that MI phone with IR blaster can control with MI remote app. I tried Airtel STB remote to learn the command from MI phone but it didn't work. Usually, Airtel remote can learn from other TV remotes.
I need to find a learning remote which can be programmed using following codes.
//------------------ 
... 
Power: JgA0ACMRFhEWLRYtFhEWLRYRFi0WERUuFi0WAAFTIhEWERYtFi0WERYtFhEVLhYRFS4VLhYADQUAAAAA 
Up: JgA0ACISFSQWERUbFiQWERURFhoWGxUkFi0WAAGMJREWJBYRFRsWIxYRFhEWGhYaFiQWLRYADQUAAAAA 
Down: JgA0ACMRFiQVEhUbFiMWERYRFhoWJBUkFhEWAAGgIxEWJBURFhsVJBYRFhEWGhYkFSQWERYADQUAAAAA 
Left: JgA2ABQmExQTHRMmFBMUExMnEzATHRMdFAABkCETEycTExQdEyYUExMUEyYULxQdEx0TAAioDQANBQAA 
Right: JgA0ACQRFSQWERYaFiQWERYQFi4VERYRFiQVAAGhIxEVJBYRFhoWJBYRFREWLRYRFhEWJBUADQUAAAAA 
OK: JgA0ACMRFiQVERYbFSQWERYRFS4WGhYRFi0WAAGOIxEVJBYRFhoWJBYRFhAWLhUbFREWLhUADQUAAAAA 
Back: JgA0ACMRFSQWERUbFiQWERURFhoWLhUkFhoWAAGPIhEWJBYRFRsWIxYRFhEWGhYtFiQWGhYADQUAAAAA 
Home: JgA0ACYSFSQWERUbFiQWERURFiQWERUbFiMWAAGhIhEWJBYRFRsWJBURFhEWJBYQFhsVJBYADQUAAAAA 
Vol+: JgA0ACMRFSUVERYaFiQWERYRGikVJBYRFhEVAAGhIxEVJBYRFhoWJBYRFREWLhUkFhEWERUADQUAAAAA 
Vol-: JgA0ACMRFSUVERYaFiQWERYRFS4VLhYRFRsWAAGOIxEVJBYRFhoWJBYRFREWLRYuFREWGhYADQUAAAAA
... 
//------------------ 
Here are the code given on a blog: https://www.hiscorebob.lu/2018/07/xiaomi-mi-box-ir-codes/
Xiaomi Mi Box IR Codes
Xiaomi Mi Box IR Codes
Or, if you have MI phone, please download profile for MI Box3 .
Are there such programmable IR remotes available in Indian market? If, yes how can I program it?
Tagging @Harshad Italiya , @Abhishek Rawal  
@Anoop Kumar I tried to find some but didn't found any. However in local shop I found one unbranded one which was having capability to learn few remotes but still not the too much complicated Xiomi ones. Need to check in detail.
Update: I received the above remote which is really good. It able to learn TV remote. But, still can't learn MI remote, from MI phone.