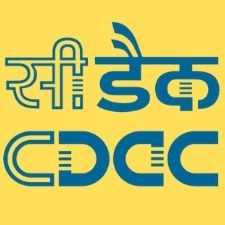 CDAC
CDAC aspirants, students, alumni gather to help each other.
539 Members
Join this group to post and comment.
How to prepare for CDAC C-CAT exam as I am from a non-IT background?
@SUMIT KUMAR Bro, Have you already started preparing? Have you found any subjects difficult. Aptitude part isn't that tough. It's the basic concepts in C, C++,  OS related that you need to focus on.
@Jeffery Simon thanks bro but my concern is with section B. I mean what books and study material should I choose for clearing Section B.
Here are my book suggestions for clearing section B - 
Computer Fundamentals : Foundations of Computing (Pradeep Sinha & Priti Sinha)
Operating System Principles by Silberschatz, Galvin, Gagne
Data Communication & Networking (Forouzan)
Data Structures Through C in Depth (S. K. Srivastava)
Computer Organization & Architecture (William Stallings)
Digital Design: Principles & Practices (John Wakerly) 
Microprocessor Architecture, Programming & Applications (Ramesh Gaonkar)
These are the standard reference books. Apart from these:
Use Nirali publications books that are a standard for MSBTE for all subjects. Here are some sample books: Nirali Prakashan | MSBTE Books By Nirali Publication | Cart91
My recommendation is that you should start preparing for the subjects you are least comfortable with. For non-IT engineers; cracking the programming and computer related questions can be a challenge. However that can be easily overcome by preparation through recommended books and asking questions in this groups. All the best!