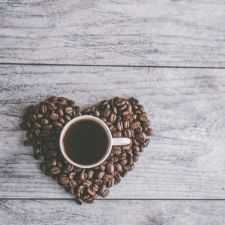 Coffee Room
Discuss anything here - everything that you wish to discuss with fellow engineers.
12893 Members
Join this group to post and comment.
How to do direct Ph.D. after B.Tech in India
With a B.Tech degree in hand, graduates coming out from different institutions join multinational companies, startups and many even go for higher studies. 
However, only a handful of them is seen practicing research in India. Although India is way behind US, China, and others in terms of research and funding, India is picking up the pace and many research program now allows an enthusiastic B.Tech graduate to pursue a well-funded research career in India. 
Qualifying examinations like GATE, CSIR - NEET, etc. makes one eligible for M.Tech programs and later Ph.D. as well but sadly the research environment prevalent here is still not considered as an ideal one.
Doing a Ph.D. is also a very long process. Hardly any institute offers direct Ph.D. It requires both motivation and dedication to maintain focus on such a long journey for graduates to earn a doctorate. However, on another hand, a working B.Tech graduate can accumulate a good position and wealth within the same timespan.
So, here is my question to all of you fellow engineers. Do you think Ph.d. after B.Tech in India is considered as a good career move? and if so what are the opportunities that are out there that one can bank upon?
What are the shortcomings of doing research in India? Is the life of Ph.D. after B.Tech is not that great or Is there any other problem that leads to such a poor research environment?
Share your comments below.
What I feel is that the 'right career move' depends from person to person. For recent B. Tech graduates, if they are from tier I institutes, they easily bag great on-campus job offers and that way many bright students who could have contributed more by doing research, commit their time on 9-5 jobs.
But again, many reject those offers and stick to their higher studies plan. Recently, Indian govt has also introduced better fellowships (Rs 70,000
Monthly Central Fellowship
) for students who want to stay in India and pursue their PhDs. The current research environment is poor and that is stopping recent graduates from opting it as a career and that again is fuelling to the cause of the poor research environment. This thing is a like vicious cycle. So at the end, it depends on the person. If one is self-motivated and capable enough it is certainly possible to defeat the odds.
The other day, a junior from college was asking if his sister can directly go for a PhD course after B.Tech or she has to do M.Tech first. I found the question funny at first as I never saw the post-graduate masters program as a pre-requisite to a PhD program, but then I googled it and found that many engineers like me were clueless about the direct PhD after B.Tech concept.
There are only a handful of universities in India that offer a joint PG-PhD degree and that which offer such courses require you to have exceptional grades in your B.Tech. Any idea about this
@Amit Kumar Jha
@Dipankar Ganguly
?
@Ankita Katdare
ma'am - As far as I know, only those who have a B.Tech, B.E or Masters degree can easily go for Ph.D. in India. There are two ways to do so -
1. By giving the
JEST Examination
- Those who have a valid B.E or B.Tech degree can give this examination. The exam is organized by the CSIR-NEET and it opens the path for Ph.D. research in institutions like TIFR, BARC, SINP, IUCA, etc. The exam happens twice a year and the following link will give more information about the examination and its syllabus.
Joint Entrance Screening Test - JEST
2. By Qualifying for
GATE
- Those who pursue M.Tech degree courses by qualifying the GATE examination and have been given the CSIR fellowship and have minimum 2 Journal publications ( research paper included in a Journal publication) are eligible to pursue Ph.D. They don't have to give any separate examination. They can keep looking for Ph.D. position advertisements given by the institutions and they can then submit their application for the vacant position. Once selected, they will be called for the interview. If everything goes smoothly and in favor of the applicant, the candidate gets the position with the entitled scholarship.
However, the case is different for those who have B.Sc. degree. As far as I know, they can only go for Ph.D. if they have done their Masters because the B.Sc degrees aren't of 4-year duration .
I want to know that can I do ph.d after b.tech as i passed my engineering with 64% ...Is it any possibility for ph.d...please give me the right direction if any possibility...Thank you
To the best of my knowledge, you'll need master's degree in order to be eligible for Ph.D. I'm not very sure about this, though. 
Yes, you will need masters degree or with your B.Tech degree you can apply for ph.D. but you will require -
70% marks or 7.5 CGPA on a 10-point scale 
Qualified GATE/CSIR/UGC NET/ICAR/DST INSPIRE fellowship .
https://www.google.com/search?client=firefox-b-ab&ei=EQX1W7n2EM759QOE8YvoDg&q=Integrated+PhD+programmes+India&oq=Integrated+PhD+programmes+India&gs_l=psy-ab.3..0i22i30.5840.5840..6557...0.0..0.94.94.1......0....1j2..gws-wiz.......0i71.OYhmyDbpaWc