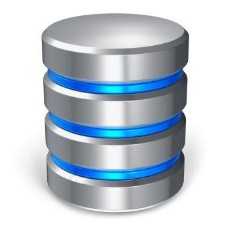 Databases
Discuss databases and writing database queries with fellow DB enthusiasts.
296 Members
Join this group to post and comment.
How to create new database in SQl server 2008 express edition
I am learning visual studio 2008 . I want to join my project with sql server 2008(Specifically not any other like oracle or mysql ) . Firstly I want to create database name "Library " but when i open SQl server Management studio it opens but it opens one more small windows it says connect to server. but I run it on my home pc as I want to study so when I connecet it with my pc and I open database file which already written by some one else it shows me Message
"Unhandled exception has occred in a component in your application. If you click countinue .the application will ignore error and attempt to countinue .
Object reference not set to an instance of an object." 😒

well, this was when I try to run new script. 😒

But I want to create new database and make tables and records of my own on SQL server can any one give me steps or links which help me.
well, still I get problems Why I dont get SQL command line in SQL srver 2008 express like ORacle 10g. I have already installed it .when I start Microsoft Sqlserver Management studio and try to connect it its ask me server name i dont run any server but I just type my pc name still its shows error in connection and big message.
I searched on MSDN but still its not appropriate on it .
Connecting to server
There is an authentication in authentication there are 2 types
1) SQL server authentication
2) Windows authentication
This is set to
windows authentication
There are 2 tabs on the connect to server dialog box : the
login
tab and the
Connection Properties
tab
To view the
conn. Properties
tab click the
Option
button. Use the connection properties tab to input authentication credentials and server name
if your PC name is
Home
then Server name will be
HOME\SQLEXPRESS
I think it will help you And also
For Installation Guide
https://www.packtpub.com/article/microsoft-sql-server-2008-installation-made-easy
Otherwise you also Try This:-
To connect to your SQL 2008 database using
SQL Server Management Studio
, follow the steps listed below:
Open SQL Server Management Studio, the "
Connect to Server
" window will open. Select/enter the following:
Server Type: Database Engine
Server Name: [The SQL server name found in Control panal]
Authentication: SQL Server Authentication
Login: [SQL 2008 Login name]
Password: [SQL 2008 Password]
Click "
connect
" and you will be connected to the SQL 2008 server.