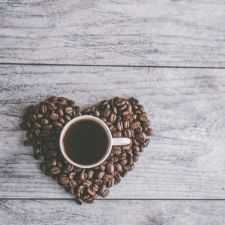 Coffee Room
Discuss anything here - everything that you wish to discuss with fellow engineers.
12889 Members
Join this group to post and comment.
How to contact Accenture for offer letter if you don't have any HR's number or email id?
I m not getting my offer letter from accenture  and it has been 3 months since I uploaded all my documents for verification. I have sent multiple emails to company website to know the status of my candidature but they are not replying. 
Hello @Kumari The problem that you are facing is quite a genuine one. A lot of students are facing this problem. Only a few days back someone posted about TCS not offering offer letter for as long as 6 months.
Have you tried contacting the Training & Placement cell of your own college campus? They can directly get in touch with HR at Accenture for you.
Also, were many students placed at Accenture apart from you? If so, did anyone else get an offer letter? If not, you could all contact as a team. 
Actually I was selected from off campus held in Bangalore. So I am not able to contact anyone. 
As far as other candidates are concerned, many got their joining also. 
@Kumari You don't have to contact HR. They will contact you once your offer letter is released. If you can't wait anymore, reach out to the person who had initiated the email to you in the first place. They can definitely help.
(You should also get in touch with any candidates who got their joining letter. On the day of joining, they have to get in touch with HR, so they do have a correct email ID and contact number.)
In some cases, Accenture dispatches offer letter within a month when selected off campus and in other cases, just before a week of the date of joining. Have they promised you any joining date?
If not, you can either sit back and relax and wait to be contacted by them or start applying to other companies in your free time. 
Ya they had promised to release the offer between June-July. 
I got all the updates from auto-generated email.  
Do you have any documentation or a letter provided by your college or Accenture that says you have been placed? In any case, only your college should help. You will have to talk to the placements officer in your college and request them to check with Accenture officials. 
Keep in mind that most of the joining letters are typically delayed; depending upon the projects, requirements in the company and joining dates of other candidates that the company has recruited. 
The best advice would be to keep applying to new jobs and waiting for official joining letter from Accenture. However, your first duty should be to contact your college and seek official information. Writing to HR directly won't help. You are likely to not get any response from them.
@Kaustubh I wasn't selected through campus. I was selected through elitmus. 
I'm not really aware of how eLitmus works. I'm curious to know what confirmation do you have - either from eLitmus or Accenture that you've been selected and you'll receive joining letter? 
In your case, contacting eLitmus's support should help. 
Actually there were 2 written rounds and 1 tr+ hr rounds were there. Written rounds were in elitmus office, Bangalore. Results of written rounds  we got through email frm elitmus. After two days we had tr+hr round in Dayananda Sagar College of Engineering, Bangalore. 
In that interview Accenture's officials were there. Before they started the process they verified all our documents and then we were allowed for F2F on that day. 
The results were declared orally and accenture sent us an email for profile creation and documents upload. We had given username and password also for Accenture portal. 
After updation , all my documents have got approved also on my portal. 
But after that I m not getting any updates. 
Here is what happens when you don't get offer letter after selection. I also faced the same with Accenture,  I got call from offer letter after 4 months of clearing interviews and submitting the docs.
When a service based company got a nudge about getting some project they start hiring to show they have enough resources. They complete the selection process and put the offer on hold until they actually get projects. Sometimes, they not able to get the project and scrap the selected candidates list. However, they keep these candidates in priority list in case of next hiring or emergency requirement (2-3 months).
So you don't have any email id or contact number. Get the official number of the office you visited. You must be having some candidate ID. Call to office and tell that you want to talk to HR department because you were told to speak to some HR about selection stating your candidate ID. Front desk would probably connect to some HR. Here you might have some chance to speak to HR about your situation.
So have you got your offer letter from Accenture??