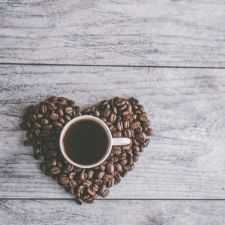 Coffee Room
Discuss anything here - everything that you wish to discuss with fellow engineers.
12834 Members
Join this group to post and comment.
How To Answer "Why Should We Hire You?" In Interview?
Let's start the how to answer series for interviews that seems to be quite popular among the engineers on CrazyEngineers. One of the most commonly asked questions; which the students / experienced professionals prepare for is "Why Should We Hire You?". The question is always taken as a 'tricky' question, but in reality it's not at all tricky. It's a simple and straightforward question that calls for a straightforward answer from the candidate. Yet, people mess up! Yep, they do and I've had several candidates who went from being silent (to show how nice they are) to giving me totally vague answers. Let's see how to handle this question.

Why should the interviewer hire you? (and not the guy/girl who looks smarter than you)

This question is typically asked towards the end of the interview. Look at the question as an opportunity to highlight the 'plus points' of your personality that you think didn't get noticed during the interview. The best thing is that the interviewer isn't expecting a particular answer from you and there cannot be any 'right' or 'wrong' answer to the question. So use your freedom and honestly tell them why you're a better candidate.

If you're a fresh engineering graduate then you may inform the interviewer how important the job is for you (no emotional stories, please) and how your existing knowledge of your engineering discipline will help you in executing the tasks. Talk about your team-work and achievements which give you an edge over others.

If you're an experienced professional then focus on the work you've done in your previous projects and do not forget to underscore your achievements.

Overall, it makes sense to talk about the things you can justify. Merely saying that you are "honestestests and most hardworking individual ever" won't impress any interviewers. Because the candidate they interviewed before you said the same.

If you have questions, suggestions or feedback share it in response to this post.
Awesome set of information for the freshers & experienced!!! 😀
Great, useful information.
the same question was asked to me, in my interview (both in technical as well as direct hr)
Thank you. But above information needs to be used with caution. Be confident while 'selling' yourself to the recruiters. If you don't believe in the product (that is you), you won't be able to sell it. Imagine Steve Jobs introducing you to the world so that world goes crazy about you (even if you aren't that a great product a la istuff) 😉
I answered like this.
Started saying about company profile, then about me. lastly said how i can bond myself to that company.
aarthivg

I answered like this.
Started saying about company profile, then about me. lastly said how i can bond myself to that company.
That's always a safe bet. When the interviewers know that you are genuinely interested in job (because you cared to read about the company, their products / services / history etc.) you'll have an edge.