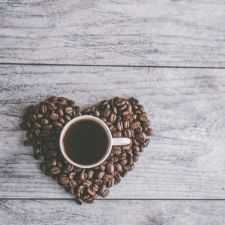 Coffee Room
Discuss anything here - everything that you wish to discuss with fellow engineers.
12838 Members
Join this group to post and comment.
How should I prepare for the placements?
hi buddies... dis is my 1st post... i m a student 4m birla instiute of technology(BIT Mesra) havin just completed my first year... my trade is comp sc... 2 be frank i m a layman in d field of computers & wud like some advice 4m u guys.. i've learnt programmin in c but m not 2 satisfied wid wat i've learnt... can u tell me subjects dat need great care 4 placement purposes??? also plz tell me something bout summer training programs........
Re: hello everyone...need help!!!

[Sourabh, please do not use SMS lingo while posting on CE Forums]

For placements, you will have to be thorough with the basics. That's a must. Everything else comes second. You may learn to program in C, C++, JAVA or whatever, but you'll need good logical/analytical skills. So work on them.

This is just too early to worry or even think about the placements. Enjoy your engineering days and concentrate on understanding all the subjects in depth.

I know that you did not like my advice. Yet, you can trust me. I've interviewed several final year engineering students and rejected them because they didn't know their engineering subjects well. No great expectations there - just make sure that you get your basics right.
The following skills are most important for an individual to get placed in a good company…
·
Employability Skills
·
Effective Communication Skills
·
Soft Skills
·
Facing an Interview
.
EMPLOYABILITY SKILLS
Ø
Clarity on the career roadmap.
Ø
Charting the career plan.
Ø
Need for employability skills.
Ø
Honing employability skills.
Knowledge + skills = Employability.
SECRET OF SUCCESS:
Ø
Communication
Ø
Team work
Ø
Workplace knowledge.
Ø
Workplace skills.
EFFECTIVE COMMUNICATION SKILLS
Ø
Form a mental map on what to communicate.
Ø
Way to communicate.
Ø
Clarity.
In corporate, its always the word "WE" and not "I" symbolizing the team work.
The main thing that we want to do in communication is creating "+ve impression".
Our communication should consist of the following components as the mixture,
Ø
Listening
Ø
Writing
Ø
Verbal
Ø
Non-verbal.
It has been found that in communication,
Ø
7% spoken words
Ø
55% non-verbal.
Ø
38% tone of voice.
ASPECTS OF BODY LANGUAGE:
Ø
Gestures
Ø
Individual space
Ø
Eye contacts and Facial expressions
Ø
Tone-pitch of voice
Ø
Posture
Ø
Dress
SOFT SKILLS:
Ø
Open flexibility & transparent
Ø
Creativity & innovation
Ø
Lateral thinking
Ø
Stay ahead on the learning curve
Ø
Multi-tasking ability-ready to take additional responsibilities.
Ø
Strong community and team management skills.
Ø
Problem solving skills
SOFTWARE ORIENTATION
Ø
One programming language of choice.
Ø
Data structures & database management
Ø
Ability to understand a problem statement and write a pseudocode.
FACING AN INTERVIEW
Ø
Forum to display one's view to others.
Ø
Structured meting between u and the employer.
Ø
Interviewing is a skill. (like riding a person).
PURPOSE:
Ø
Opportunity to market
Ø
Sell our strength and skills
Ø
Assessing the position of the employee by the employer.
COMPANY PROFILE PREPARATION:
Should contain
Ø
Products
Ø
Business
Ø
CEO
Ø
Clients
Ø
Awards and honors won recently
TYPES OF INTERVIEWS:
Ø
Phone
Ø
One-on-one
Ø
Panel
Ø
Group
We ll mostly face one-on-one and panel.
WHAT TO DO WHEN INAPPROPRIATE QUESTS?
If quests like
Ø
How old are u?
Ø
Do u have children?
Ø
What religion do u belong?
Just ANSWER
Its not related to interviewe
r say we can have the personal discussion outside.
FOR UNKNOWN ANSWERS
Ø
I am not familiar
Ø
I am not prepared
Ø
I don't know
Ø
Don't say 'no'
WHAT QUEST TO ASK WHILE LEAVING?
Ø
Type of assignment I can look for?
Ø
What u like most about this company?
Ø
Biggest challenge facing the industry right now?
Ø
Skills looking for in the position?
Ø
Leave without asking rather than asking some silly or terrible question which may make to loose your job.

Source::TECH CORNER

Vinay, where did you get all that from? 😀
Friendster - don't scare the new kid on the block!

I'll tell you - whatever that's written in your post *might* matter once you're working, but not required to get into a company.

All it takes to get a job (at the entry level) is being thorough with engineering subjects, politeness and little bit of communication skills.
Why do people wish to live in either in the past or think about the future and worry instead of living in the present. Dude you are in your first year, if you study all your subjects properly there won't be any problems during the placements. Stop worrying.It will take only some weeks practice to answer the trick or IQ questions that the interview may ask. And anyway they won't make you the chairman straightaway if you start preparing for the interviews now ;-). Enjoy your college life.

P.S.And tell me why placements. Will B.Tech satisfy you? Why think about a job after B.Tech? Do M.Tech or M.Sc. or any other higher degree.
thank you big_k. friendster did scare me but your reply made up for it. I am sorry I used sms lingos. and i think raj is right. i should look beyond b.tech. thank you guys for helping me out. now atleast for the next 2 years i will not be worrying about placements. What i need is to get the basics right and i will concentrate on them. thanks a lot.
Need i worry about summer trainings or that too will take care of itself???
Sourabh,

You got it right. Just stop worrying and start enjoying your engineering days. Have fun and keep an eye on the industry (Keep visiting, interacting with CEans and you won't have to do anything special to know what's happening around).

As I said, concentrate on your engineering subjects. Any interviewer will want to know if you really know what you've studied for past four years (during entry level interview). So you can't afford to go wrong with that.

Summer trainings are (I guess) at the end of third year (correct me if I'm wrong). CEans have a track record of helping CEans with summer trainings. Why worry? You have CE to take care of all your problems. 😀

Have a great time here & wish you all the best.
Thanks Big_K . Thanks a lot.