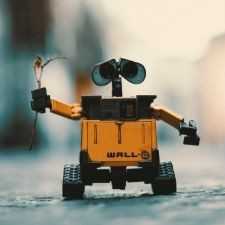 Robotics
Community of Robotics Enthusiasts: Discuss latest robots and questions with fellow robot lovers
630 Members
Join this group to post and comment.
How OpenAI's Robot Hand Taught Itself How to Solve a Rubik's Cube
Design News reports: Can you solve a Rubik's Cube one-handed? This robotic hand can thanks to work done by artificial intelligence research company OpenAI. Using a combination of neural networks, OpenAI has developed a system whereby a robotic hand teaches itself the principles of solving the cube, then does so. The results of the research are published in a paper released by OpenAI.
OpenAI's Robot Hand Taught Itself How to Solve a Rubik's Cube