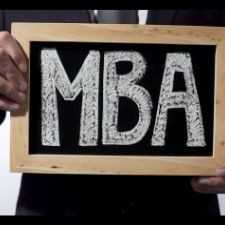 MBA
Masters of Business Administration: Discuss everything related to MBA with fellow aspirants and those who've been there, done that!
309 Members
Join this group to post and comment.
How fruitful would it be if I preffer MBA after B.TECH??
Many have suggested me to opt for M.TECH but i am interested in MBA.
I'd suggest reading our existing discussion on the topic MBA Vs M.Tech Vs. MS Dilemma. You'll find lot of relevant information on it. 
In general. MBA would definitely be useful only if you get into one of the top 15 MBA colleges in India. If you are interested in management; go for it. People's opinion doesn't matter because you should be in charge of your own career. 
If M.Tech doesn't appeal to you, do not opt for it. Always go for the career option that matches your interests. 
@Arijit Why have people suggested you to go for M.Tech? Is there any specialization field you are particularly interested in? Give us more details so that we can help you better. Are you attracted towards MBA because you like being in managerial roles?