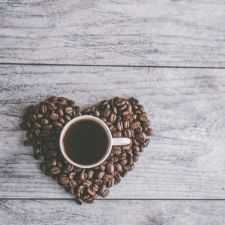 Coffee Room
Discuss anything here - everything that you wish to discuss with fellow engineers.
12933 Members
Join this group to post and comment.
HELP PLSSS!!!What to do??
hi friends.....

I am 2009 pass out computer engineer(B Tech).
I got placed in tcs and cmc via campus placements...but due to current market scenario there is no hope i can see of getting a call soon.

Also i didnt sit for any other exam like gate or public sector exam....

Now ,its really getting frustrated 😕😕😕

I am confused and sad...even after getting two offers im sitting at home...and those moron neighbors are really wondering if i had got job offer or not....its frustrating my parents more than me...


Now i am planning to do GRE but i am not sure doing MS will be beneficial in current scenario.....😒😒😒
Help out friends....reallly
if u can suggest me something else please.....help me
First of all congratulations for being placed in TCS. It's really a good company. Now, I don't think there is any need of being frustrated or panic. You are 2009 passout and it's just August 2009. Obtain a tentative date of joining and then you can decide on what to do. You might study for some exam or may get another job till that time.
Having placed in such a good company,why do you get tensed man?BE COOL,,Doing MS will be beneficial if you are really interested in it,,but please don't take all your neighbours views to your heart,,you know that you have been placed in a good organisation,,so dont get frustrated my friend,,be cool,,take life as is comes,,
ALL THE BEST,

please do inform us when you are called by the company.
studying abroad sounds like a good idea...ask yourself what you are interested in and proceed with it...all the best!!!
Things will be better, hold on young man, never lose your heart, that is very IMPORTANT!
in our college also, some ppl have been selected. they said that they 'll be calling in jan(2010). so, till then try to do some courses like c,c++, hardware, etc.,
all the best.
Thanks guys for all your replies........thanks for your support......😎😎.....i let u know when i get call...........

well i actually i really want to pursue career in research ,so thats the reason i thought about doing ms.......

anyways guys thanks for all your motivation....as it can be really tough sitting at home and waiting....
Congratulations for getting placed in two good companies. Always listen to people but only keep the things in mind that 'matter'.

Rest is all junk.
Do not worry!!!
Conratulations!!!
A friend of mine got selected to TCS in 2006 - Nov and he joined some time in Aug - 2007 so you will get your joining date for sure some day 😀

Pursue your interests in the mean time 😀