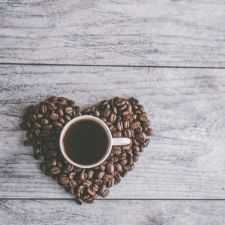 Coffee Room
Discuss anything here - everything that you wish to discuss with fellow engineers.
12829 Members
Join this group to post and comment.
help me ragarding ms persuasion in Germany and US..
Hi,
I want to do MS in logistics and supply chain management in Germany or US. My academics records are:
B.E. aggregate:68%
XIIth-87%
Xth-83%
I will appear for GRE in 3rd week of april. Can anyone help me by suggesting some names of universities?? Am I elligible for some good univs in US or Germany,I mean judging by my credentials do i stand a chance of getting into any good (need not be fantastic) univ in US or Germany?? Please help me!!!
dikshalakhe
I did a quick search and found these two universities -
Master of Science (MSc) in Global Logistics from KÜHNE LOGISTICS UNIVERSITY - THE KLU
The official website:
https://www.the-klu.org/
Master of Science (MSc) in International Transport & Logistics from INTERNATIONAL SCHOOL OF MANAGEMENT (ISM)
The official website:
https://www.ism.de/
I think more than anything else a good GRE & TOEFL (if required) score matters more than your academic performance; which I see is good. However, admission criteria will be decide by the Universities you are applying to.

Have you shortlisted any of the Universities you want to apply so that our CEans can help you choose a better one amongst them? 😀
aabrakadabra--> thnk u.. i appreciate ur efforts to help me find these universities..

the big k--> as of nw i hvnt shortlisted any.. for the logistics discipline i've got only 2 options to choose from..

sorry to bother u guyz again. but what if i opt for ms in automobile engg from germany then which universities shud i consider..?

i'm in a big dilemma about choosing my field of interest to pursue my ms. can u please help me with ms in automobile engg from germany..