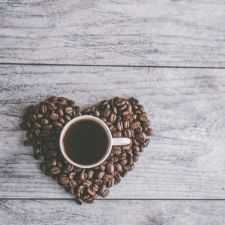 Coffee Room
Discuss anything here - everything that you wish to discuss with fellow engineers.
12829 Members
Join this group to post and comment.
Help! Like v/s Share?
Well, I always had a doubt of what would be the exact definition of help would be as many always expects lot from others from whom they prefers to seek help. I categorized this help into two categories as like and share but it also seems that many love to see them as Like v/s share than Like and share.

Like: "People always likes to be liked."

Give me ready made answer or ready made project!

Tell me all the things I had to do and if you can, please arrange things?

Share: "Han, Sharing is always the toughest part."

Sharing the information that you know so that others can get new ideas with it and then implementing those for projects.

What things that you had to do to achieve the success?

What would you support to Help! Like or Share? or How it should be, the mind set?
In my opinion, we do not really own anything in this world. If I plant a shrub and it flowers, it does on its own. It grows on its own and flowers. Do I own the plant? I feel that I do not. We are all at best lease holders.
It extends to ideas as well. I do not believe in patenting any more.We are just conduits. My take is that we should share and help in whatever way we can.
I would just say one sentence:
Do a good deed and forget about it. 😀
Okay, It's always good to help others but as many always expects some ready made stuff all the time. A help should help someone to develop intellectually, so if you share information that they can think more about the work that that're doing and in process new thoughts can come. Other case is different, the helper will be on a high while he's helping and many people like if it's a ready made answer, even I do at a point of time but if it's shared, the things would have been better. It'll always feel great to achieve something but if it's done with your contribution, it'll definitely will give great feeling.
Thanks to Internet, I thought this thread was about like button vs share button. 😁
AbraKaDabra

Thanks to Internet, I thought this thread was about like button vs share button. 😁
😳 It's one of the reasons why I wasn't able to start many threads here! (referring to Likes and shares with friends.) 😛 😁
Anyway, back to the topic! 😀